These are my vote explanations from the Monday, April 25, 2022 Marquette City Commission meeting. As always, please reach out to me with any questions at (906) 236-0247, [email protected], or on Facebook. You can watch the meeting HERE.
Switch to Mandatory Universal Recycling Cart System: NO (Passed 4-3)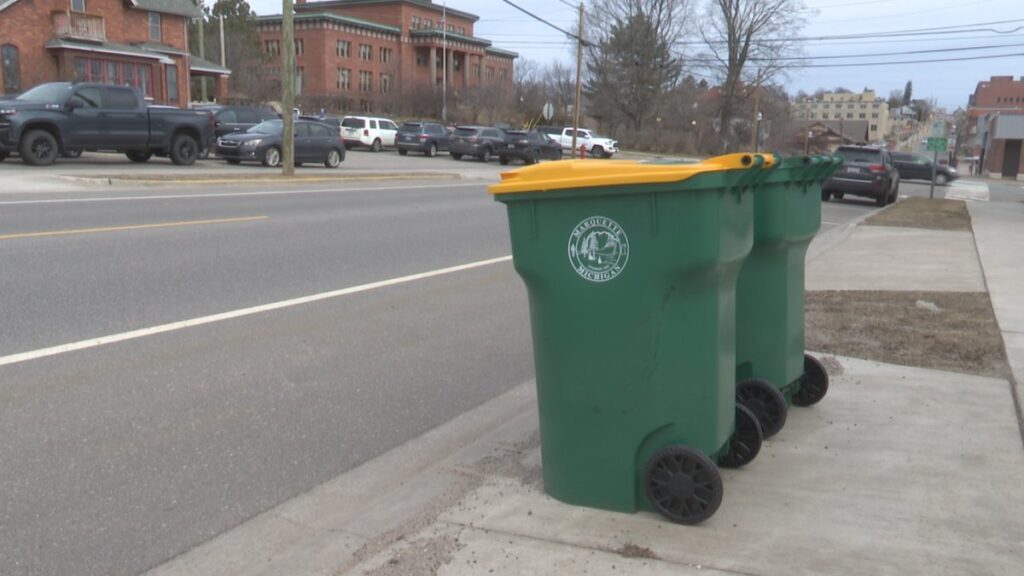 This was a vote to accept two grants from EGLE and the Recycling Partnership (totaling $355,200) to fund a significant change to the City's residential curbside recycling collection system. Under this new system, all residents will be required to use 64-gallon recycling carts (rather than their own smaller recycling bins), which will be provided for free to each household using grant funds. About half of City residents have already switched to the recycling carts, and they will no longer have to pay the small fee (less than $2/month) to use the carts. Several neighboring townships have already switched to a mandatory free recycling cart system, the grants did not require matching funds from the City, and this change is projected to significantly increase the City's recycling rate and the total volume of recyclables produced by Marquette.
However, although I understood these potential benefits, I voted "No" for several reasons. First, many residents contacted me to express legitimate concerns about accessibility. For many seniors and people with disabilities who are able to bring a small recycling bin to the curb, it will likely be difficult or impossible to do the same with a heavy, cumbersome 64-gallon cart. It is possible for City residents with disabilities to call the Dept. of Public Works (DPW) to be placed on an "accessibility list" – people on this list may have their trash and recyclables collected from their door, garage, backyard, etc. However, based on the discussion in the meeting on Monday night, it was clear to me that it will likely not be possible for the City to provide this accommodation to everyone who needs it. On a related note, part of the justification for switching to a universal recycling cart system is that it will make curbside recycling collection much more efficient, but these efficiency gains will likely be partially negated by a large influx of residents signing up for the accessibility list, as it will take Waste Management employees much longer to collect recyclables from seniors and people with disabilities on this list (and again, there is a logistical limit to how many people can be on this list, regardless of the actual need for accessibility accommodations).
Second, I felt that the proposed universal recycling cart program was very inflexible – in order to comply with grant requirements, all City residents will be required to use 64-gallon carts regardless of actual need and with no option to use a smaller cart; there is no clear plan to make accommodations or exceptions for residents who genuinely do not have space to store a 64-gallon cart or who live in condo associations and HOAs that prohibit outdoor storage of refuse containers; and there is no way for City residents to decline to accept the cart and simply opt out of the curbside recycling program if they choose.
Finally, every single household living on every residential property containing 1-4 residential units will receive their own recycling cart, but this doesn't really make any sense and seems to me to be an egregious waste of resources. For instance, I live in a fourplex with 8 other people, and in the more than 3 years that I have lived there, we have never once even come close to filling our two 64-gallon recycling carts in a week – in fact, we usually don't even fill one. Yet under this new system, we will be required to accept four 64-gallon carts. This might make more sense if, as is the case in most communities with mandatory recycling cart systems, the City only collected recyclables once per month or every two weeks, but it doesn't make any sense with weekly curbside recycling collection. Sure, these grants technically don't cost the City anything directly, but that doesn't make this new system any less wasteful.
All that being said, I certainly hope that I'm wrong, and that the new universal recycling cart program proves to be extremely successful. I'm not opposed to this policy in principle, and without all of the onerous requirements imposed by EGLE and the Recycling Partnership, I might have voted Yes. The new recycling carts will be delivered to Marquette residences in September or October.
Purchase Replacement Fire Truck: YES (Passed 6-1)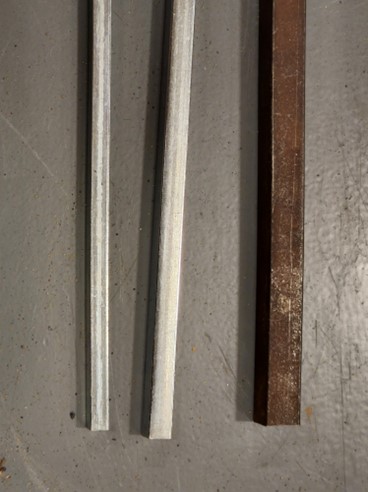 On Monday night I also voted to purchase a new Pierce fire truck to replace one of our two aging 2004 Pierce fire truck units. These trucks have served us well for many years, but they are nearing the end of their useful lives, and frankly the City has already delayed purchasing replacements for these trucks for years longer than it should have. As you can see in the images above, these trucks are not in good condition – they are experiencing severe frame corrosion issues (in many places the frame on these trucks is now thinner than the frame for a half-ton pickup truck), and many other components are also deteriorating and in need of repair or replacement. Our Motor Pool and Fire Dept. staff estimate that the risk of catastrophic failure of these trucks is now "very high," and they expressed that it is a constant challenge just to keep them running. To make matters worse, there is a 22-month waiting list for new trucks, and the cost of new fire trucks is rising exponentially – if we did not order a new truck before May 1, the price would have gone up 7%, with a similar price increase later this year. At a time when the City is facing a structural budget deficit, a massive capital expense like a new fire truck is very difficult to bear. However, by ordering at least one new truck now, we can save hundreds of thousands of taxpayer dollars, and we can also use American Rescue Plan Act (ARPA) funds to pay for the new truck. In total, the new fire truck will cost $829,000 – ARPA funds will cover 100% of this cost, avoiding any impact to the City budget and leaving over $1 million in remaining ARPA funds for the City to use in the future. The City will save up to $150,000 by ordering the truck before May 1, and another $40,000 by paying upon order rather than upon delivery. The new fire truck will also have significantly greater capabilities than the 2004 model it is replacing, and will have a 25-year expected lifespan (with a 25-year frame warranty) vs. 15 years for the 2004 model. Given the high risk of catastrophic failure and the human and financial risks that come with that, I did not feel that it would be responsible to delay the purchase of at least one new truck even further – after all, maintaining public safety needs to be our top priority as City Commissioners, the trucks have already outlasted their expected 15-year lifespans by several years (each truck has about 450,000 miles on it) and in the likely event that one of our fire trucks were to break down in the next two years we would be forced to order a new truck anyway, and at a much higher cost and in a position even further down the waiting list. That is why I voted Yes.
Missing & Murdered Indigenous Women Awareness Week Proclamation: YES (Passed 7-0)
I voted in favor of a City proclamation recognizing April 29-May 5 as Missing & Murdered Indigenous Women Awareness Week in the City of Marquette. Marquette is located on the ancestral homelands of the Anishinaabe Three Fires Confederacy and is home to hundreds of Indigenous women, and Indigenous women are murdered at a rate nearly 10 times the national average and are far more likely to be victims of violence, sexual assault, kidnapping, and human trafficking. It is incredibly important that we shed light on this often-overlooked crisis, and while this proclamation is admittedly a very small step, it will hopefully at least raise awareness of the plight of missing and murdered Indigenous women in the U.P. and the rest of North America, and encourage further study and concrete action to address the systemic root causes of widespread violence against Indigenous women and girls.
Marquette Symphony Orchestra 25th Anniversary Proclamation: YES (Passed 7-0)
This was a proclamation recognizing the 25th anniversary of the Marquette Symphony Orchestra and acknowledged the MSO's incredibly valuable contributions to the Marquette community. I feel that the MSO is a wonderful community asset which I hope we can all enjoy for another 25 years and more, and I happily voted Yes.