Here are my explanations for all of the substantive votes I took at the City Commission meetings on May 31, June 13, and June 15, 2022, including my vote in favor of the Former Hospital Property Brownfield Plan on May 31 and my votes on proposed City land sales and in favor of affordable housing development at the June 15 special meeting. Please do not hesitate to reach out if you have any questions or concerns – you can call/text me at (906) 236-0247 or email me at [email protected]. Here are the video recordings of both City Commission meetings:
May 31, 2022: https://www.youtube.com/watch?v=a5jiBkkLkZ4
June 13, 2022: https://www.youtube.com/watch?v=7MkYOePRXqw
June 15, 2022: https://www.youtube.com/watch?v=S61gzJJyKMY
May 31, 2022 Vote Explanations
Former Hospital Site Redevelopment Brownfield Plan: YES (Passed 7-0)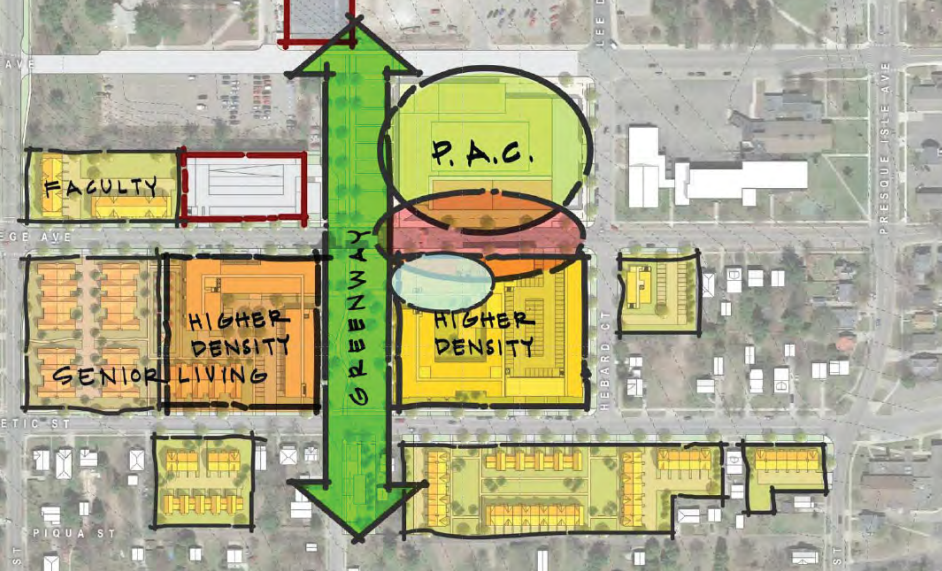 This was a vote on a Brownfield Plan which was necessary to facilitate the redevelopment of the former hospital property in central Marquette by Veridea Group, a local development firm, and the NMU Foundation. At the meeting on May 16, one of the residents who offered public comment said something about this project which really stuck with me: "Rather than being divisive, we need to work together toward a positive outcome for the whole community."
Prior to the construction of Marquette General Hospital, this property was a middle-income neighborhood. The Ad Hoc Housing Committee Final Report, which was unanimously approved by the Ad Hoc Housing Committee (AHHC) in June 2021, accepted by the City Commission in November 2021, and incorporated into the City's Community Master Plan in 2022, contained numerous references to the former hospital property. Housing experts interviewed by the AHHC "recommended using Brownfield Tax Increment Financing (TIF), 4% Low-Income Housing Tax Credits, MSHDA 9% tax credits, New Market Tax Credits, and other federal, state, and local incentives to attain affordability." The AHHC Final Report also cited examples of successful redevelopment of former hospital sites into affordable, Missing Middle, or mixed-income housing using Brownfield TIF, such as the Mason Run project in Monroe, MI, the Grand Traverse Commons in Traverse City, and Jasperlite Senior Housing in Ishpeming. The Memorandum of Understanding (MOU) between the City and the NMU Foundation (NOT Northern Michigan University, but an independent 501c3 non-profit affiliated with the university) which was approved Feb. 28, 2022 includes "affordable and workforce housing as described in the City's Ad Hoc Housing Committee Final Report" as a minimum requirement for this project. A review of the minutes from previous City Commission meetings clearly shows that the intent of this MOU was for "affordable and workforce housing" to be a "significant component" of this project.
At the public input sessions hosted by the NMU Foundation on May 3, housing was clearly the top priority for City residents and neighbors and the most desired future reuse of this property, and we all know that residents weren't just talking about housing at any price point, but primarily about affordable housing or moderately priced "Missing Middle" housing. Higher-priced housing will certainly be a significant part of this development, but so will workforce housing, senior housing, and "Missing Middle" housing that may not technically be "affordable" for everyone, but which is certainly far more affordable than the $600,000 condos that have been developed in Marquette using Brownfield TIF in recent years.
In their response to the NMU Foundation's Request for Qualifications, Veridea Group includes a preliminary site plan, and states that they will build "177 multi-family apartments … [at] a mix of price points and unit types [that] will … appeal to a wide income range and support University goals related to housing for students, faculty and staff." Common sense dictates that you can't sell $600,000 condos or rent luxury apartments to NMU students, faculty, and staff – even if these apartments are not in the "affordable" or "workforce" housing price range, they will still provide a much-needed increase in rental housing supply, and many of them will certainly be available at mid-range price points.
Veridea's RFQ response further states that they will build approximately 70 townhomes and bungalows for "households earning up to 120 percent the Area Median Income, and are willing to commit to selling a percentage of these units at a price point attainable by those income earners." This is literally the definition of workforce housing. Mr. Mahaney stated at the meeting on May 16 that, "We strongly support the City's desire and the community's desire to include an attainable housing component … and I will commit here on behalf of Veridea that we will work collaboratively with the City, with the Foundation, and with other stakeholders to achieve the goal of attainable housing on this site … we will commit some of our capital towards achieving that."
I understand that many folks don't like seeing any additional high-end or high-density housing construction – many others, myself included, wanted to see more commitments on affordable housing for this project. But the reality is that today we are faced with two alternatives: One in which hundreds of new housing units are built, dozens of them in the workforce housing price range and many more likely at still-attainable mid-range prices, including badly needed senior housing, multi-family apartments, and smaller single-family homes. In fact, the workforce housing units and other small single-family homes will likely be the first part of this project to be built. And by the way, the City will get $4.25 million to fix up College Ave. and improve other City infrastructure in the neighborhood that we otherwise wouldn't get, and in 15 years we will receive $1.5-2 million in additional tax revenue from this site every single year. That would be enough to fill the City's current budget deficit all on its own. This would allow us to maintain and improve City services, cut taxes for all City residents, or both. Duke LifePoint will also be contributing $10 million to this project, accepting at least a portion of their moral responsibility for the future of this site.
The other alternative is that nothing is built at this site, most likely for many years. Duke LifePoint could sit on it indefinitely, and likely reduce their tax liability on the site to near zero, and the City couldn't legally to do anything about it. Marquette County will not acquire this property.
I grew up in a working-class family – my dad was a cop and my mom was a secretary – and when I was growing up in Marquette my family was forced to move several times to find housing we could afford. When I got a job in Marquette after college, I called every low-income housing complex in town and was told that their waitlists for studio and one-bedroom units were up to a year long, and I searched for over 6 months before finding a simple one-bedroom apartment that I could afford. I am a low-income individual, I'm the only renter on the City Commission (even though 51% of City of Marquette residents are renters), I spend nearly half of my income on housing, and my rent just went up this year, too. So as someone who understands the urgency of Marquette's affordable housing crisis first-hand, while I wish we could somehow have 300 affordable housing units built at this site, I think we all know that's not realistic, and I will happily take, say, 30 affordable units over zero affordable units. Voting "No" on this Brownfield Plan would do absolutely nothing to address Marquette's housing needs, but voting "Yes" at least does something.
Over the past couple months, I have knocked on every door in every neighborhood surrounding this property – I've talked about the future of this property with dozens of people who can literally see it from their backyard or their front porch, many of whom have lived near the hospital for most of their lives. Most of them were curious and cautiously optimistic, but not one of them told me that they were against this project – almost universally, their top priority was seeing the building redeveloped as soon as possible. Indeed, while dozens of Marquette residents (mostly working-class people in their 20s and 30s like me) either showed up to speak at the meeting or wrote powerful and eloquent comments to the City Commission regarding affordable housing on May 31, many of them explicitly stated that they were not opposed to the redevelopment of the former hospital property or this Brownfield Plan – rather, they were demanding fast and meaningful action from the City on affordable housing, be it at this property or elsewhere in Marquette. I share those same priorities, and I can personally relate to many of the experiences, frustrations, and anxieties they shared. Veridea Group has clearly stated that this project will include a significant amount of workforce housing, and the City is taking action right now on affordable and "Missing Middle" housing in other areas as well – see below for the zoning reforms approved on May 31 and the designation of City-owned property at 600 W Spring St. for low-income/workforce housing development on June 15. Are we doing enough? No. But we are doing everything we can.
People who follow Marquette politics will know that I have never hesitated to vote against development proposals that I felt were a bad deal for the City and for Marquette residents and taxpayers. I voted against the Brownfield Plan for the Saving Bank project and against the Gaines Rock Townhomes (which were supposed to be "affordable for the average household in Marquette" and ended up selling for over $450,000). However, contrary to common belief, Veridea has had nothing to do with any of the controversial developments near Founders Landing. I also recently voted against an actual Veridea Group project in south Marquette, in which the City bonded for $2 million for infrastructure costs for a market-rate housing subdivision development with no affordable units.
I voted "Yes" on this Brownfield Plan because I believe that it is clearly a massive win for Marquette. The City, the NMU Foundation, and Veridea Group have all made various commitments regarding this project, and it our responsibility to pull our own weight and hold them accountable. By that, I don't just mean the City Commission – I also mean everyone in this community. Over the next few years, if we work together, resist cynicism, and continue to have strong public engagement and commitment from the City Commission, the NMU Foundation, and Veridea Group, this project will bring huge benefits to Marquette, including new senior housing, workforce housing, and "Missing Middle" housing, all of which we desperately need right now. It's on all of us to make that happen.
Pro-"Missing Middle Housing" Zoning Reforms: YES (Passed 7-0)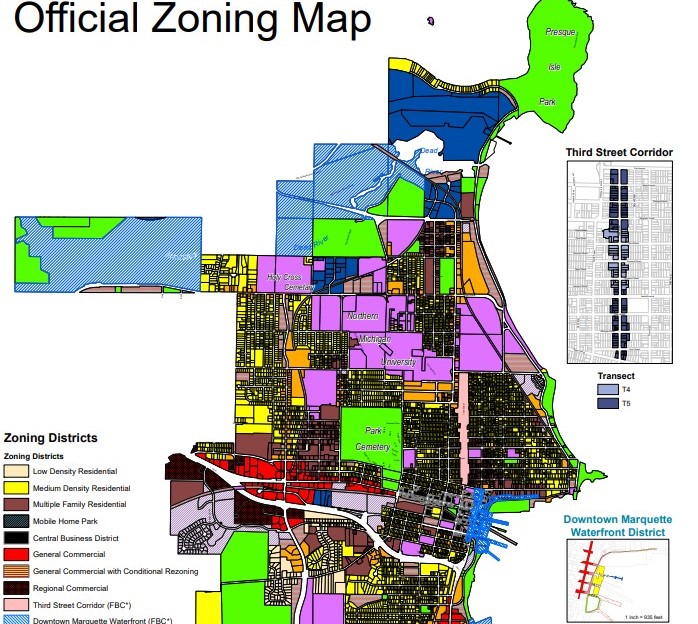 This was a vote on the latest set of amendments to the City of Marquette Land Development Code (i.e., the City zoning code). These zoning reforms, which were approved unanimously by the Planning Commission in April, were primarily focused on making it easier to build "Missing Middle" housing in Marquette and encouraging incremental increases in residential housing density, all of which will help address Marquette's housing crisis.
"Missing Middle housing" has a double meaning – it not only denotes housing that is moderate in price and affordable for middle-class households, but a specific kind of housing that will naturally be more affordable – according to the Ad Hoc Housing Committee Final Report, it "'Missing Middle Housing' falls between single family lots and urban high density, and is defined as 'a range of house-scale buildings with multiple units – compatible in scale and form with detached single-family homes – located in a walkable neighborhood.'" Marquette needs to significantly increase its supply of Missing Middle Housing if it is to address its current housing crisis, as Missing Middle Housing not only allows for more units to exist within existing neighborhoods without decreasing anyone's property values or quality of life, but it also produces smaller housing units that will naturally be more moderately priced. The walkability component is important, too, allowing people to live near where they work, shop, and spend their free time, and reducing transportation costs and carbon emissions.
I will share a post on affordable housing very soon which will review these zoning reforms in greater detail, but essentially they legalized Accessory Dwelling Units (ADUs, a.k.a. "granny flats" or "garage-top/backyard apartments") City-wide, made it easier to develop smaller single-family homes, duplexes, triplexes, and fourplexes where they are already allowed by reducing lot size and setback requirements, streamlined the City's excessively lengthy and costly Site Plan Review process, and allowed permanent supportive housing as a special land use in certain zoning districts for the first time to help address chronic homelessness in Marquette. These pro-Missing Middle Housing zoning reforms were all recommended by the Ad Hoc Housing Committee and the Planning Commission. I would have liked to see duplexes legalized City-wide as well, but the Planning Commission needs more time to consider that Ad Hoc Housing Committee recommendation – I hope to see that zoning reform included in next year's Land Development Code amendments.
Other zoning changes included easing up on City regulations on outdoor food and beverage service and off-street parking requirements, supporting Marquette's small businesses and allowing the various innovations that they brought to our downtown district during the COVID-19 pandemic to continue. I was strongly in favor of all of these zoning reforms, and I proudly voted Yes. It will likely take years to see their full effect, but I am confident that they will have a great positive effect on the community, and especially on the availability and affordability of housing in Marquette.
Rezone City-Owned Property on N McClellan Ave. to Conservation/Recreation: YES (Passed 6-1)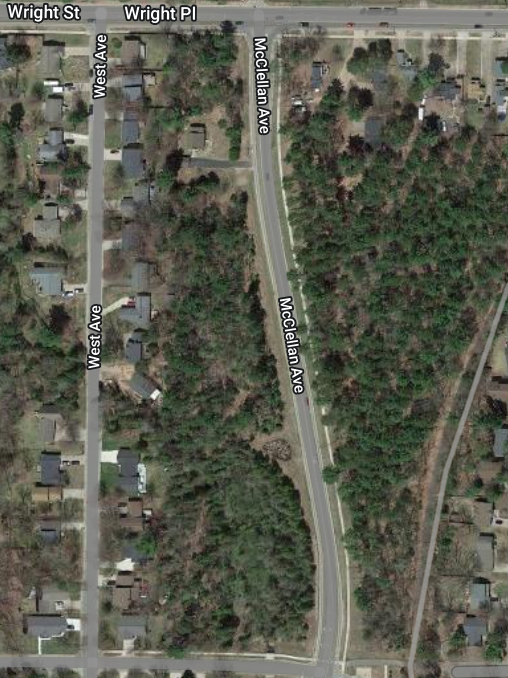 This was a vote to rezone a roughly 10-acre City-owned property along N McClellan Ave. from "Municipal" to "Conservation/Recreation." Dozens of nearby residents had petitioned the City to rezone the property for Conservation/Recreation after the City began considering selling the property for sale and development last year. This property consists of forestlands and wetlands which have historically been used exclusively for recreational purposes, with the bike path passing through the east side of the property and many residents of the surrounding neighborhoods using it as a de facto park because there are not any City parks nearby. The City's Community Master Plan also designates this property for Conservation/Recreation, although like many vacant City-owned properties it was zoned "Municipal." Years ago, former Mayor John Kivela and several former City Commissioners had publicly pledged that, when N McClellan Ave. was extended north to link Fair Ave. with Wright St., the surrounding City-owned property would continue to be preserved as undeveloped green space. After careful consideration, the Planning Commission voted 5-3 to recommend rezoning this property to Conservation/Recreation, and a review of the minutes shows that the Planning Commissioners who voted "No" did so primarily due to concerns with the timing of the rezoning so soon before the creation of a new Community Master Plan, rather than out of opposition to the rezoning itself. As a result, I felt that rezoning the property was appropriate, and voted Yes to rezone the property and preserve it for conservation and recreation.
Notice of Intent to Issue $6 Million in Capital Improvement Bonds: YES (Passed 7-0)
This is a vote that the City Commission takes each year to issue Capital Improvement Bonds to finance major infrastructure projects that cannot be cash-funded up front from the City's General Fund budget. The City's usual practice has been to limit Capital Improvement Bonds (i.e., debt used to pay for City infrastructure) to roughly $5-6 million each year, as we retire about $5-6 million in City debt each year. This allows us to finance expensive infrastructure projects each year without increasing the City's overall debt load. In that sense, this year's Capital Improvement Bonds are nothing out of the ordinary. However, in addition to funding normal street maintenance and improvements, this year's Capital Improvement Bonds will also fund the Shoreline Restoration Project and infrastructure for a new subdivision in south Marquette, on former Parcel 12 of the Heartwood Forest. The final phase of the Lakeshore Blvd. relocation project, the Shoreline Restoration Project will see Marquette's northern shoreline east of the new Lakeshore Blvd. restored to natural dunes, swales, coastal vegetation, and pebble and sand beach – this will dramatically reduce out-of-control erosion of our public lakeshore, reduce the risk of damaging coastal flooding, and help restore our public beaches in the long run. I am strongly in favor of this project, and I think most Marquette residents feel the same way. I am much less supportive of issuing $2 million in City bonds to pay for roads and water infrastructure for the new subdivision being built by Veridea Group in south Marquette – I might feel differently if a portion of these units were affordable for working-class families, but this is a market-rate development consisting almost entirely of $300,000+ houses which I do not feel will do much to meet Marquette's housing needs. Essentially, the City is subsidizing unaffordable housing, and I voted No on this deal when it was proposed, but it passed 4-3. We were also voting on the entire Capital Improvement Bond issue for FY 2022 – we couldn't pick and choose which projects we liked and which ones we didn't. As a result, I voted Yes to issue up to $6 million in Capital Improvement Bonds for FY2022.
Select Smith Construction as Shoreline Restoration Project Contractor: YES (Passed 7-0)
This was a vote to select a contractor for the Shoreline Restoration Project mentioned above. This is a large, multi-million dollar project, and Smith Construction came in significantly lower than all other bidders. There was some concern expressed that Smith Construction was possibly cutting corners in their bid, but the City's contract with Smith Construction is legally binding – they must complete the project to the City's satisfaction for the agreed-upon price of $4.3 million, or they must obtain an amendment to the contract. They must also follow all local and state regulations regarding paying prevailing wage, safety, and environmental due diligence, and the City will be monitoring this project especially closely due to its unique size and importance to the community. I voted Yes.
Reject UPPCO Utility Franchise Agreement in City of Marquette: YES (Passed 6-1)
This was a common-sense vote in my opinion. The City of Marquette is extraordinarily lucky to have a publicly owned and operated electric utility, the Marquette Board of Light & Power (BLP). The BLP is the only electric utility in the City of Marquette, and provides electricity to the City and some surrounding areas. As a publicly-owned utility, the BLP is governed by an elected board that is accountable directly to the people of Marquette, and is able to keep rates lower than in the rest of the U.P. because they can provide electrical service at cost rather than maximizing profits or satisfying corporate shareholders. Indeed, as everything (including electricity) was getting more expensive virtually everywhere in the country, the BLP was able to cut electric rates last year. UPPCO (a private company) provides electricity to most of the U.P., and they had been supplying power to Marquette Range Coal Services Co. at the Upper Harbor for many years without a legally required City franchise agreement and without the City's knowledge. In 2019, the City became aware of this, and UPPCO formally asked the City to approve a limited franchise agreement to allow them to continue offering this service. However, this would have gone against the principal that the BLP should be the sole provider of electricity in the City of Marquette, and would have set a dangerous precedent that could have threatened the future viability of the BLP as a publicly owned electric utility. I was also bothered by the fact that we would essentially be overlooking, and indeed rewarding, decades of breaking the rules on UPPCO's part. As a result, I voted to reject the proposed franchise agreement with UPPCO.
June 13, 2022 Vote Explanations
Confirm Appointment of Dulcee Ranta as City Assessor: YES (Passed 7-0)
This was a common-sense vote to appoint Dulcee Ranta as the new City Assessor. Our previous City Assessor resigned several months ago, and this is a critically important role, as the City Assessor determines the taxable value of all property in the City of Marquette (and thus plays a crucial role in determining how much property tax revenue the City will receive). Cities without fair, accurate, and up-to-date assessments are essentially shooting themselves (and their residents) in the foot. Thankfully, the City Manager appointed an extremely qualified candidate to fill this position – Dulcee Ranta has worked as an assessor for 18 years and in local government for 23 years, and is actually a State Tax Commission instructor who trains other assessors. We couldn't ask for a better City Assessor, and I'm sure she will do a fantastic job.
Vacate Dead-End Portion of Center Street: YES (Passed 7-0)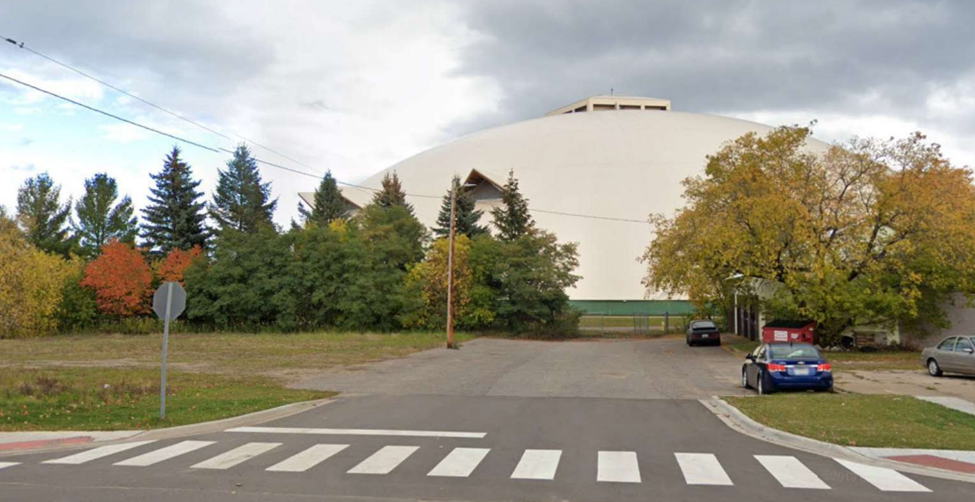 This was another common-sense vote, in this case to vacate a dead-end block of Center St. next to the Superior Dome. NMU owns all of the adjacent properties, and would become responsible for the street and the former City right-of-way, potentially taking ownership of the property in the future as dictated by state law. There was no public opposition expressed at the meeting (a neighbor actually spoke in favor of the vacation), the Planning Commission unanimously recommended that the City Commission approve NMU's vacation request, and this would save the City of Marquette a small amount of money by avoiding future maintenance costs for this portion of Center St. I voted Yes as a result.
June 15, 2022 Special Meeting Vote Explanations
Request Proposals for Low-Income/Workforce Housing Development at 600 W Spring Street: YES (Passed 5-1)
Amdt. to Require That Future Development Be Affordable Housing: YES (Passed 4-2)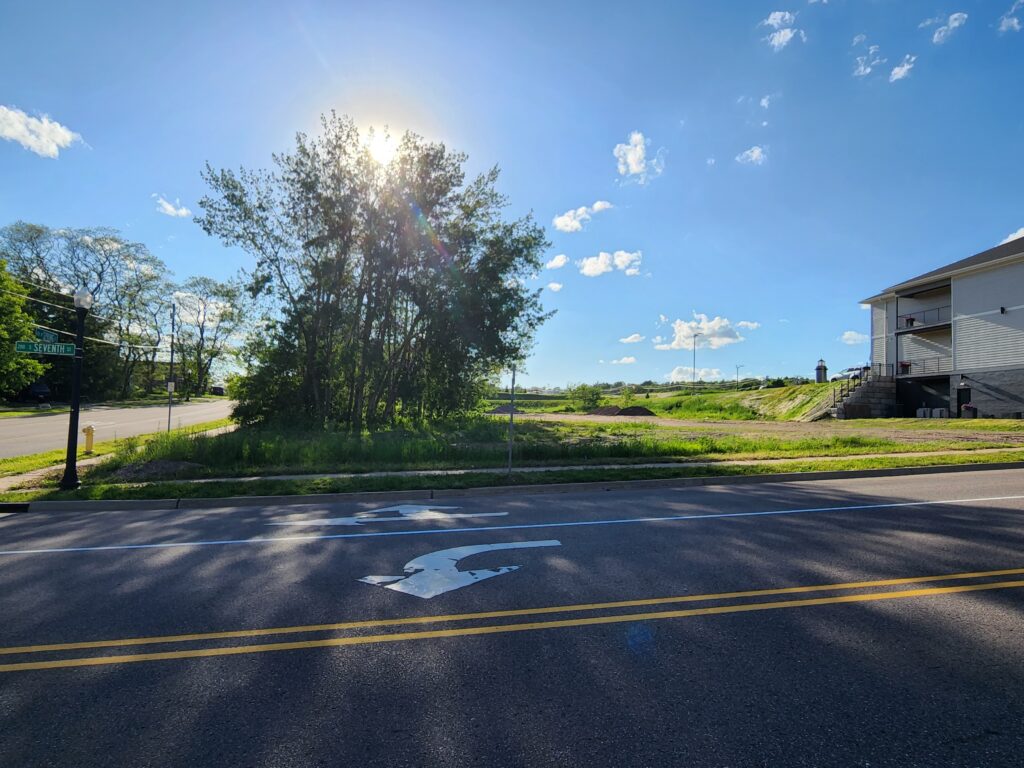 The City received an unsolicited offer from the Beacon House to purchase a roughly 1-acre City-owned property located next to the new Beacon House facility, on the corner of Spring St. & 7th St. The plans for the property were quite vague, but it seemed likely that the property would be primarily used for additional parking for the Beacon House facility. The property has been appraised at $128,000, which would likely be the negotiated sale price – if owned by the Beacon House (a tax-exempt nonprofit) it would have no taxable value. While the Beacon House is a wonderful charitable organization that provides an incredibly valuable service to our community, I did not feel that this was a desirable future use for this property, which is essentially an undeveloped sandlot with a few trees on it located along the bike path only one block from downtown Marquette, the new hospital, a grocery store, and a park.
The City Commission determined that this surplus City-owned property should be sold for future development, and Commissioner Stonehouse made a motion to deny the Beacon House's purchase request and direct City staff to develop and publicize a Request for Proposals (RFP) to attract developers for the property. Given Marquette's great need for both additional affordable housing and additional tax revenue, the recommendation of the Ad Hoc Housing Committee Final Report and the Community Master Plan that the City designate surplus City-owned properties for future affordable housing development, the fact that the property is in an extremely walkable location and adjacent to properties that are zoned for Multi-Family and Medium-Density Residential, and the recommendation of City staff that "from a planning perspective [600 W Spring St.] is a good location for a higher density workforce housing," I offered an amendment to Commissioner Stonehouse's motion that the RFP for this property should specifically require that it be used exclusively for "higher-density Low-Income or Workforce Housing as defined in the Community Master Plan and the Ad Hoc Housing Committee Final Report." The AHHC Final Report and Community Master Plan define "low-income housing" as housing that is affordable for households earning less than 80% of the Area Median Income (i.e., less than $35,000 per year) and "workforce housing" as housing that is affordable for households earning 80-120% of the Area Median Income (i.e., ~$35-55,000 per year).
Designating surplus municipal properties specifically for affordable housing development is a strategy used by many other communities facing housing affordability challenges, including peer communities like Traverse City, Midland, etc. – in fact, the Marquette County Land Bank has been involved in several affordable housing projects in the West End of Marquette County. Realistically, higher-density development could yield anywhere from 8 to 25 units even on a one-acre parcel like this one. With the hospital, the Beacon House, Snowberry Heights, and the Grandview Marquette low-income housing complex all located within a couple blocks of this property, this would not at all be inconsistent with existing land uses in this neighborhood. My amendment passed 4-2, with Commissioners Stonehouse and Davis opposed, although the motion as amended passed 5-1, with Commissioner Davis joining in support. I hope that the City will receive some promising offers to our RFP, and that this will be the first of several affordable housing developments on City-owned land in the coming years.
Deny Request to Sell City Property in Heartwood Forest: YES (Passed 6-0)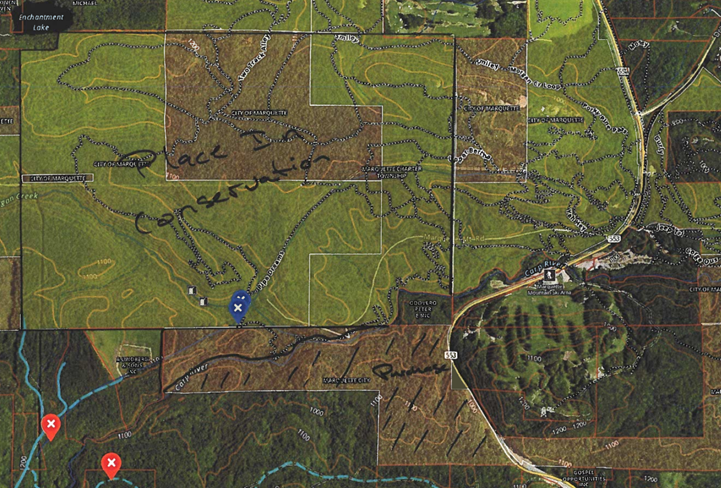 The City received another unsolicited offer from Curran & Company to purchase a large amount of property in the City-owned Heartwood Forest in south Marquette, with much of this property (and all of the property that Curran & Co. planned to develop) actually located south of the city line in Sands Twp. The entire property in question was located west of M-553, Marquette Mountain, the NTN South Trailhead, and Mr. Curran's existing Rippling River Campground. The proposal was for an unspecified development on 20 acres at the south end of the Heartwood, with the remainder of the property (several dozen additional acres) to be placed into a permanent conservation easement. This area is undeveloped forestland which includes Morgan Falls and many miles of NTN non-motorized trails. The purchase offer was $100,000, and although no appraisal has been conducted for this property, that is certainly far less than the property is actually worth. Additionally, this portion of the Heartwood Forest has been designated for many years exclusively for conservation and recreation – only Heartwood Parcel 35 (i.e., Rippling River Campground) and the northernmost portions of the Heartwood were ever designated for future sale and development. The president of the NTN and other City residents who I spoke with also expressed valid concerns about the potential impact of this land sale on NTN trails, which are regularly used by thousands of Marquette residents and contribute to our local economy and quality of life. As a result, I voted to deny the sale request.
Deny Request to Sell City Property at Founders Landing for Hotel Development: YES (Passed 6-0)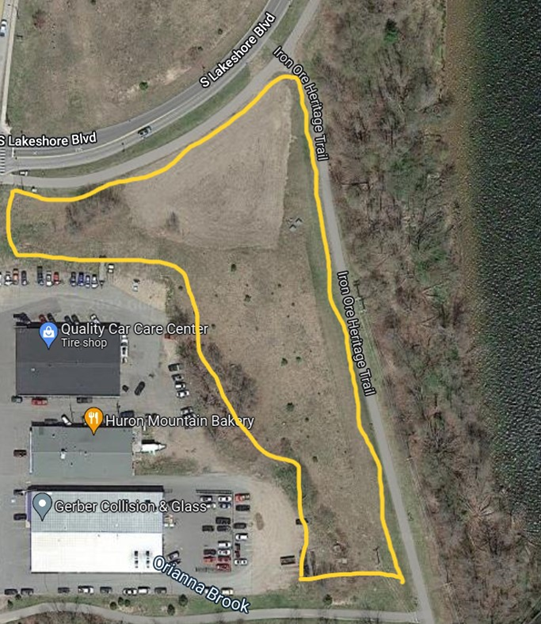 The City received a request to purchase a roughly 4-acre City-owned property at Founders Landing which, like those mentioned above, was an unsolicited offer from a private buyer. The offer (for a price to be determined) was from Marquette Opportunity, LLC, the same firm which just developed the new Fairfield Inn at Founders Landing near the intersection of Lakeshore Blvd and S Front St. – their proposal was to build another hotel on the property. The request to purchase it and build another hotel on that property was denied on a 6-0 vote. The City needs to plan for the future of that property and get the best long-term future use out of it, and yet another lakefront hotel at Founders Landing does not meet a pressing community need. The total investment proposed by Marquette Opportunity, LLC was $12-14 million with no Brownfield Plan requested – assuming that the taxable value of the property would be similar to the total investment, this would likely equate to less than $200,000 in new tax revenue for the City. This is certainly not a small amount of revenue, but it is a small fraction of the City's current $1.9 million budget deficit and roughly $20 million General Fund budget, and it is likely that a different form of development (for instance, medium-density housing or mixed residential and commercial) would yield a significantly higher property value per acre, and thus more tax revenue. Especially when we're talking about our public lakeshore, we need to be proactive and thoughtful rather than reactive and short-sighted, and I am also certain that most Marquette residents would not have been in favor of accepting this offer. As a result, I voted to deny the sale request.