My Marquette Story
I was born and raised here in Marquette, attending Marquette Area Public Schools and graduating with the MSHS Class of 2015. My dad, Steve, worked in Marquette area law enforcement for 25 years – his father worked at the Tilden Mine, and was killed in an accident when he was a teenager. My mom, Yvonne, grew up poor on a farm and lived in foster care as a child, and has worked for 30 years at the Marquette Police Department as a secretary and served as a police union vice president. She never set foot on a college campus, but her dream was that her kids would get the education she never had.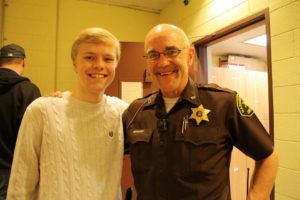 When I was growing up, my family often struggled to make ends meet. When my parents got divorced, we were forced to sell our home on Woodland Avenue. With the cost of living rising rapidly in Marquette, my mom, my brother, and I have moved four times since then to save money.  I didn't have it as hard as my mom did when she was growing up, or as hard as many of my friends from school did, but the next few years were tough times for my family.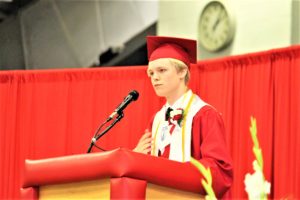 But I worked hard in school, and I was blessed with wonderful teachers and two great mentors in former State Rep. John Kivela and former Mayor Tom Baldini. With their help and encouragement, I was admitted to Harvard on a full-ride scholarship based on my family's financial need. I studied there for four years, earning a B.A. in Government with minors in History and Spanish.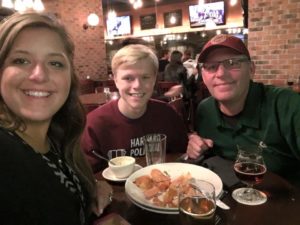 While going to school in Marquette, I was also blessed to meet my wife Aubrie Jacobson, who, besides being beautiful and an amazing human being, is also better at playing the piano than I will ever be at anything! We met in the 4th grade, and we've been together for 12 years now and just got married last year! We love cross country skiing, going to the beach, and walking our dog Brio in the Marquette area.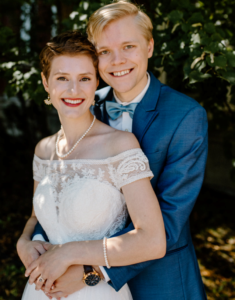 After graduating from college, I moved back to Marquette. In 2019, I decided to run for the Marquette City Commission because I didn't see the issues that were affecting me and my family, friends, and neighbors – rapidly rising housing costs, the need to preserve our public lakeshore and natural spaces, a lack of family-sustaining jobs, a City government that frequently seemed to ignore the concerns of everyday City residents – being taken seriously in City Hall.
I also knew that the decisions the City Commission would make over the next 5 years would impact Marquette's future for the next 50 years, and my generation would have to live with the consequences of those decisions for the rest of our lives. I believed that working-class families like mine and a new generation of Marquette residents deserved a seat at the table as decisions were being made about Marquette's future.
In November 2019, with the help of dozens of local volunteers and small donors and the support of 68% of the voters on Election Day, I was elected the youngest-ever Marquette City Commissioner at the age of 23. On the City Commission, I have been a champion for affordable housing, government transparency, protecting our public lakeshore and our environment, and sustainable economic development & diversification.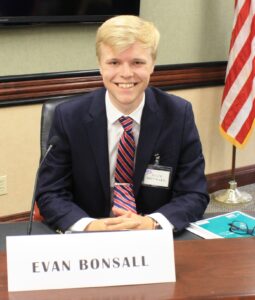 Prior to my election to the City Commission, I had served on appointed City boards and committees since I was 18. I represented Marquette Area Public Schools on the City's Sustainable Community Ad Hoc Committee when I was a senior in high school, and I was later appointed to the Parks & Recreation Advisory Board and the Marquette Brownfield Redevelopment Authority in 2017 & 2018 respectively. I was quickly elected to officer positions on both boards before resigning to join the City Commission in November 2019.
In addition to running for local office, my first job after college was also in local government – I worked for two years as a planner and Lead For America Fellow for the Marquette County government. In that role, I successfully applied for tens of thousands of dollars in grant funding, managed two different County housing rehabilitation programs, helped write a new County Recreation Plan and the first comprehensive update to the Marquette County Master Plan since 1982, and worked on various economic development projects.
However, after my Lead For America Fellowship with Marquette County came to an end in 2021, I decided to make a career change. I knew that education had changed the entire trajectory of both my life and my family's lives, and I was deeply concerned about the severe teacher shortage, dangerous levels of political division, and general lack of historical and civic education afflicting our society. I felt called to become a social studies teacher, and I went back to school to earn my Master of Arts in Education (M.A.E.) at Northern Michigan University, where I also work as a teaching and research assistant. I also teach social studies enrichment courses to middle school students as part of Marquette Area Public Schools' new summer school program. In December 2022, I plan to graduate from NMU and pursue a career as a grades 7-12 social studies teacher in the Marquette area, teaching young people about their place in history and how they can use the power of informed citizenship and civic action to make the change they want to see in the world.
I have always been passionate about volunteering, public service, and community organizing. As a student at Harvard, I helped organize efforts to advocate for the passage of a bill in the Massachusetts state legislature which mandated that forensic evidence in sexual assault cases be preserved for the entire 15-year statute of limitations on sex crimes. After a year of work, that bill passed on a bipartisan basis and was signed into law by Gov. Charlie Baker. Today, I am continuing to volunteer as a legislative advocate for a nonprofit called Rise, lobbying for the passage of a Sexual Assault Survivors' Bill of Rights in the Michigan State Legislature. I have also worked as an organizer for political campaigns in the U.P., helped coach the We The People civics team at MSHS for many years, and serve on the boards of directors for Marquette-Alger Resolution Services (MARS) and the Marquette Regional History Center.