My Marquette Story
I was born and raised here in Marquette, attending Marquette Area Public Schools and graduating with the MSHS Class of 2015. My dad, Steve, worked in Marquette area law enforcement for 25 years – his father worked at the Tilden Mine, and was killed in an accident when he was a teenager. My mom, Yvonne, grew up poor on a farm and lived in foster care as a child, and has worked for 30 years at the Marquette Police Department as a secretary and served as a police union vice president. She never set foot on a college campus, but her dream was that her kids would get the education she never had.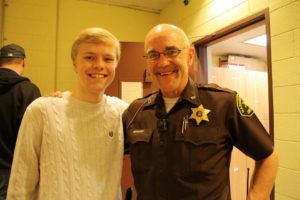 When I was growing up, my family often struggled to make ends meet. When my parents got divorced when I was 14, we were forced to sell our home on Woodland Avenue. With the cost of living as high as it is, my mom, my brother, and I have moved four times since then to save money.  I didn't have it as hard as my mom had it when she was a kid, or as hard as many of my friends from school did, but the next few years were a tough time for me and my family.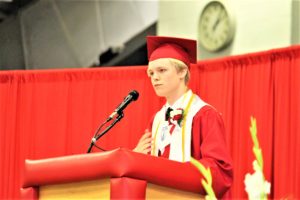 But I worked hard in school, and I was blessed with wonderful teachers and two great mentors in former State Rep. John Kivela and former Mayor Tom Baldini. With their help and encouragement, I was admitted to Harvard on a full-ride scholarship based on my family's financial need. I have studied there for the past four years, earning a B.A. in Government with minors in History and Spanish.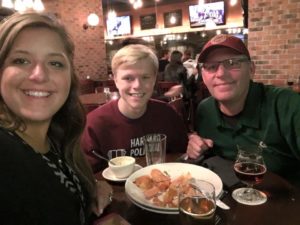 While going to school in Marquette, I was also blessed to meet my girlfriend Aubrie Jacobson, who, besides being beautiful and an excellent human being, is also better at playing the piano than I will ever be at anything! We've been together for nearly 9 years now, and we met in the 4th grade. We love cross country skiing on NTN trails and walking our dog Brio in the Marquette area.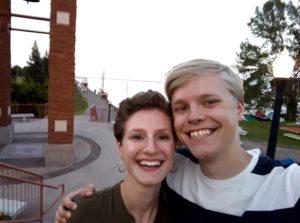 I am incredibly fortunate to be able to stay in Marquette after college – I will begin working for the Marquette County government this summer, and I hope to live in Marquette for the rest of my life. I want to do everything I can to make Marquette a better place to live for ALL residents, and running for City Commission is the best way I know how.
My Experience
I remained a resident and voter in the City throughout my time in college, and my schedule allowed me to spend a lot of time in Marquette and remain involved in the community. I help coach the We The People civics team at MSHS, and for two years I worked part-time as a college recruiter for Harvard, visiting schools in Marquette and across the U.P. to talk to students about post-secondary education and the opportunities open to them. I graduated from Harvard in May, and now work full-time for Marquette County as an Assistant to the County Administrator, working on a variety of projects ranging from housing development and repairs to the airport to court security. I am also helping rewrite the Marquette County Master Plan for the first time  since the 1980s, which will help shape the future of our county for the next 20 years.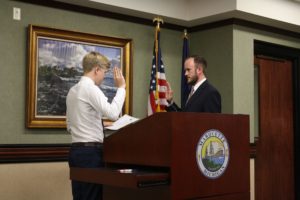 I have been serving on appointed City boards and committees since I was 18, representing Marquette Area Public Schools on the City's Sustainable Community Ad Hoc Committee when I was a senior in high school. In 2017 I was appointed to the Parks & Recreation Advisory Board, and today I serve as its Vice Chair. I was frustrated with some of the decisions made in the last few years regarding lakefront development, so in 2018 I joined the Marquette Brownfield Redevelopment Authority to provide the perspective of a young, working-class person. I was elected Secretary of the Brownfield Authority this year.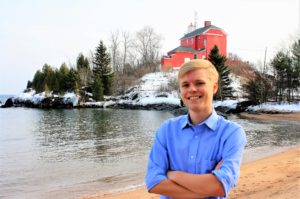 While in high school, I successfully pushed for energy efficiency improvements in Marquette's public schools to help the district control rising energy costs and reduce emissions. As a student at Harvard, I helped advocate for the passage of a bill in the Massachusetts state legislature which mandated that forensic evidence in sexual assault cases be preserved for the entire 15-year statute of limitations on sex crimes. After a year of work, that bill passed on a bipartisan basis and was signed into law by Gov. Charlie Baker.
It's true that I'm younger than anyone currently on the City Commission, and I know I still have plenty to learn. However, I believe that I have the right experience to be an effective public servant for the people of Marquette.