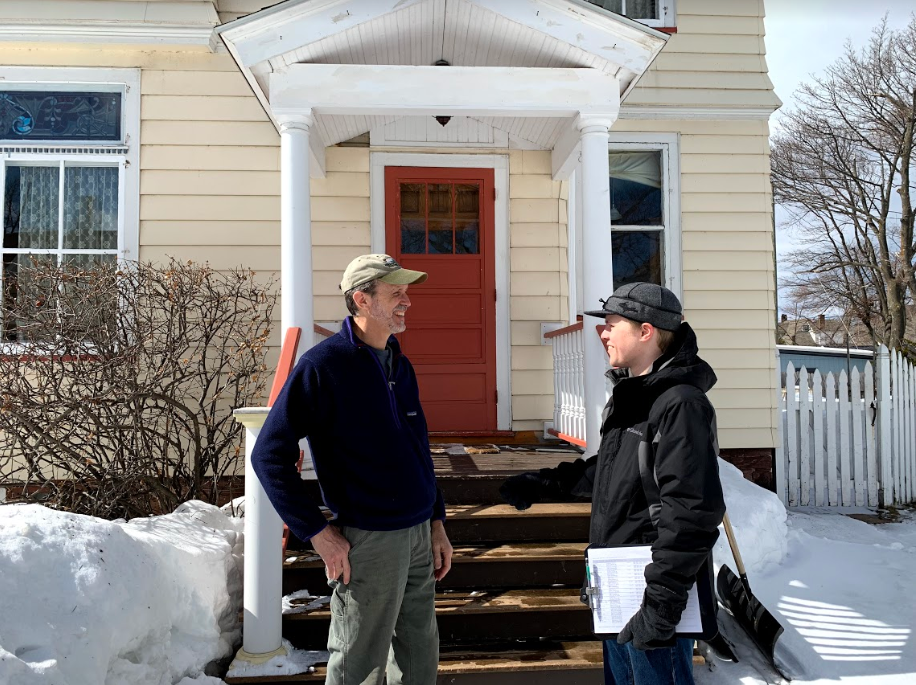 We can't continue making the change we want to see in our community alone – we need your help to get the word out about our campaign and our positive vision for Marquette's future!
First of all, we need your financial support. This is a grassroots, people-powered campaign, and in a nonpartisan local race like ours, every dollar counts! We would really appreciate any contribution you can make, even if it's a single dollar. Your contributions will go towards locally-printed door-to-door literature, union-made yard signs printed in Michigan, and getting our positive message out to the people of Marquette!
Along with making a financial contribution, the best way to help our campaign is to sign up to knock doors with me! Face-to-face conversations are by far the best way to persuade and mobilize voters, especially in nonpartisan local races like ours. People are much friendlier than you might expect, and in 2020 countless political campaigns all over the country proved that door-knocking can be done in a safe, socially distanced manner. Because there will be many high-profile races on the ballot in 2022, voter turnout is likely to be much higher this year than it was during our first campaign in 2019, so we need to talk to even more voters than we did 3 years ago in order to win re-election.
There are other ways you can help, too. Perhaps you can't donate or don't feel comfortable knocking doors, but you would be willing to drop off yard signs to fellow supporters. If you are willing and able to host a fundraising event for our campaign in your home or business, that would be a tremendous help! However you can help our campaign, please click the button above to sign up!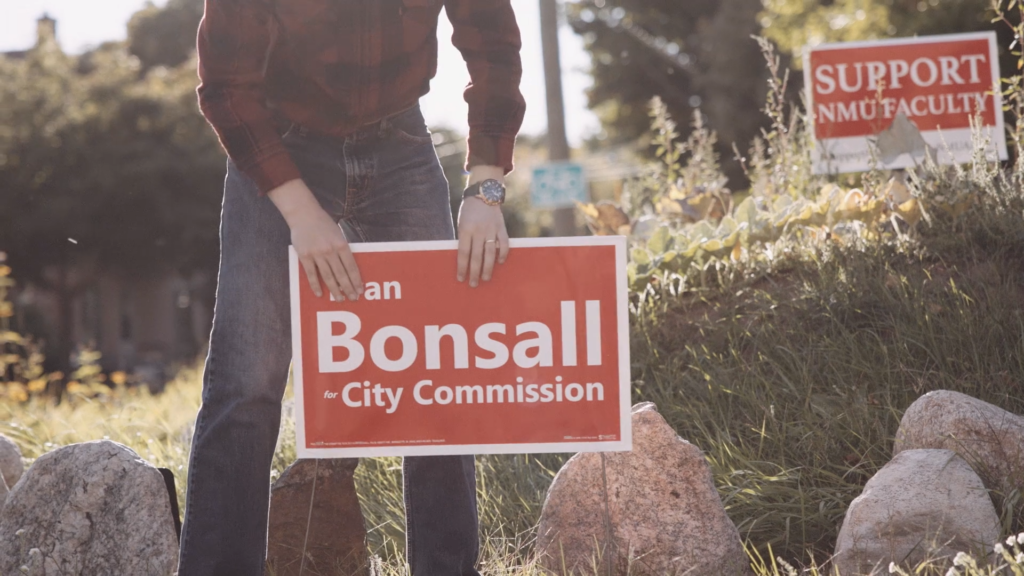 You can also show your support for our campaign by putting up a yard sign! To request a yard sign from our campaign, click the button above!