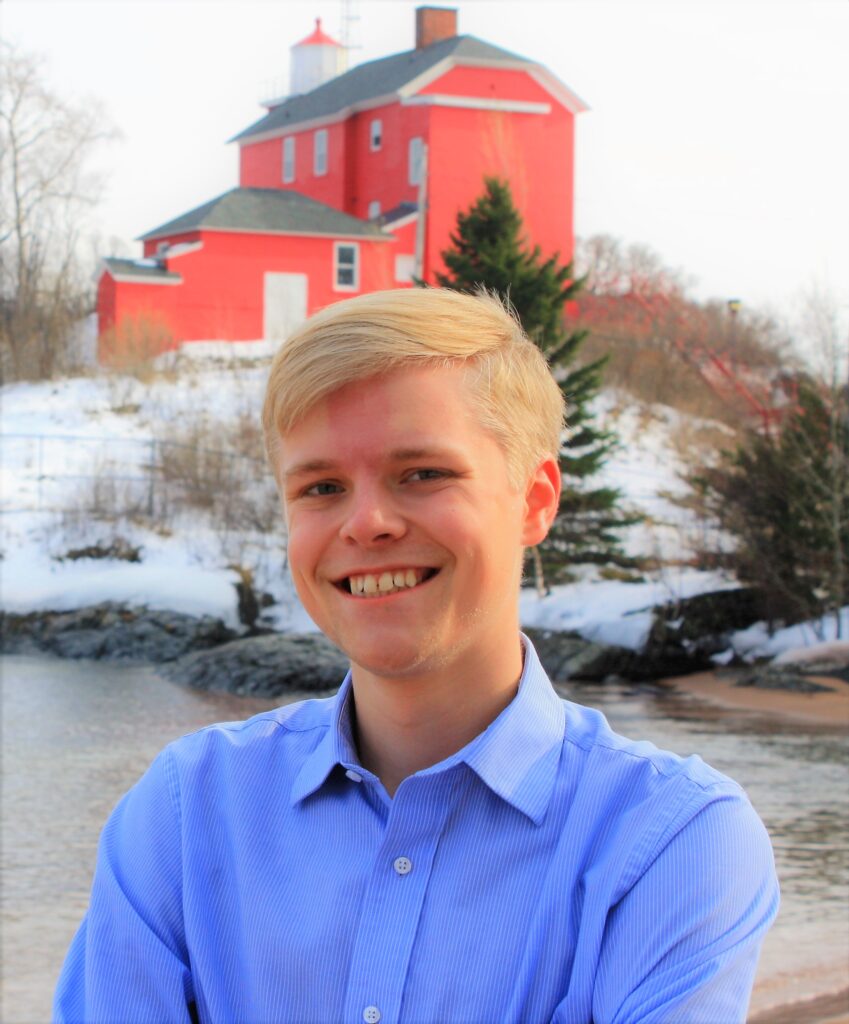 Marquette is my hometown. I was born and raised here and grew up in a working-class family – my dad was a cop and my mom was a secretary and union vice president. Like many Marquette families, we fell on hard times after the Recession, but after going to Marquette public schools and working hard in high school, I earned a full scholarship to attend college at Harvard University based on my family's financial need. After graduating from college, in 2019 I decided to run for the Marquette City Commission because I didn't see the issues that were affecting me and my family, friends, and neighbors – rapidly rising housing costs, the need to preserve our public lakeshore and natural spaces, a lack of family-sustaining jobs, a City government that frequently seemed to ignore the concerns of everyday City residents – being taken seriously in City Hall.
I also knew that the decisions that the City Commission would make over the next 5 years would impact Marquette's future for the next 50 years, and my generation would have to live with the consequences of those decisions for the rest of our lives. I believed that working-class families like mine and a new generation of Marquette residents deserved a seat at the table as decisions were being made about Marquette's future.
In 2019, with the help of dozens of local volunteers and small donors and the support of 68% of the voters on Election Day, I was elected the youngest-ever Marquette City Commissioner at the age of 23. On the City Commission, I have been a champion for affordable housing, government transparency, protecting our public lakeshore and our environment, and sustainable economic development & diversification.
Young people, working families, and lifelong residents on limited incomes want to stay in Marquette, but rising housing costs and a lack of economic opportunity are increasingly forcing people like me, including many of my friends and family, to move out of the City or leave the U.P. entirely just to make ends meet. This doesn't just erode our local tax base – if left unchecked, it will drain our community of its economic and social vitality.
We need to make sure that Marquette can grow without sacrificing the unique qualities – our public lakeshore, trails and parks, forestlands, our downtown, and an affordable cost of living – that make people want to live here in the first place. And our local government has a vital role to play in that effort.
But I want to hear what you think! If you have any questions or concerns, please reach out to me at [email protected] or 906-236-0247. Also, if you want to learn more about me and our campaign, please check out the rest of this website and follow me on Facebook at @evanbonsall4mqt. If I have your support already, thank you! If not, I hope to earn it by Election Day!
– Evan Bonsall
We are accepting online donations through the secure, nonpartisan DemocracyEngine platform. Even $1 makes a difference for a small, local campaign like ours! Click the button above to contribute to our campaign!
I need your help getting the word out about our campaign! Please follow this link to volunteer some of your time to make phone calls, knock on doors in your neighborhood, deliver yard signs to supporters, or help in other ways.
Register to vote in the City of Marquette by clicking the button above.
Sign up now to receive a union-made Evan Bonsall for City Commission yard sign made right here in Michigan! Signs will be delivered this summer.
Endorsements
U.P. Regional Labor Federation
Planned Parenthood Advocates of Michigan
Marquette County Commissioner & Fmr. Mayor John DePetro
Fmr. Mayor Mike Coyne
Fmr. Mayor Pro Tem Sarah Reynolds
Marquette County Sheriff Greg Zyburt
Anishinaabek Caucus of the Michigan Democratic Party
Aoy Lachapelle, Founder & Fmr. Owner of The Rice Paddy
Photo credit for website cover photo: John Paget, First+Main Films, 2021