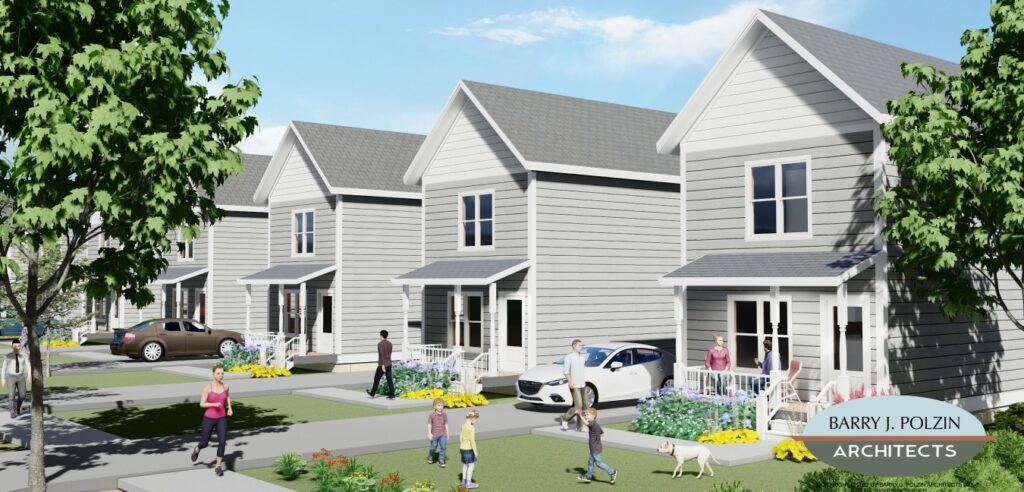 These statements are made by City Commissioner Evan Bonsall on his own behalf. They are NOT official statements made on behalf of the City of Marquette or any other members of the Marquette City Commission. This website is Commissioner Bonsall's personal website – it is NOT the City of Marquette website or a news organization.
Here are my explanations for all of the substantive votes I took at the City Commission meetings on December 12 and December 19, 2022. Please do not hesitate to reach out if you have any questions or concerns – you can call/text me at (906) 236-0247 or email me at [email protected]. Here are the video recordings of both City Commission meetings:
December 12, 2022: https://youtu.be/i1RQ2PF5Jps
December 19, 2022: https://youtu.be/R9eDVF_Uuck
December 12, 2022 Vote Explanations
Sell City Land at 600 W Spring St. for Affordable Housing Development: YES (Passed 6-0)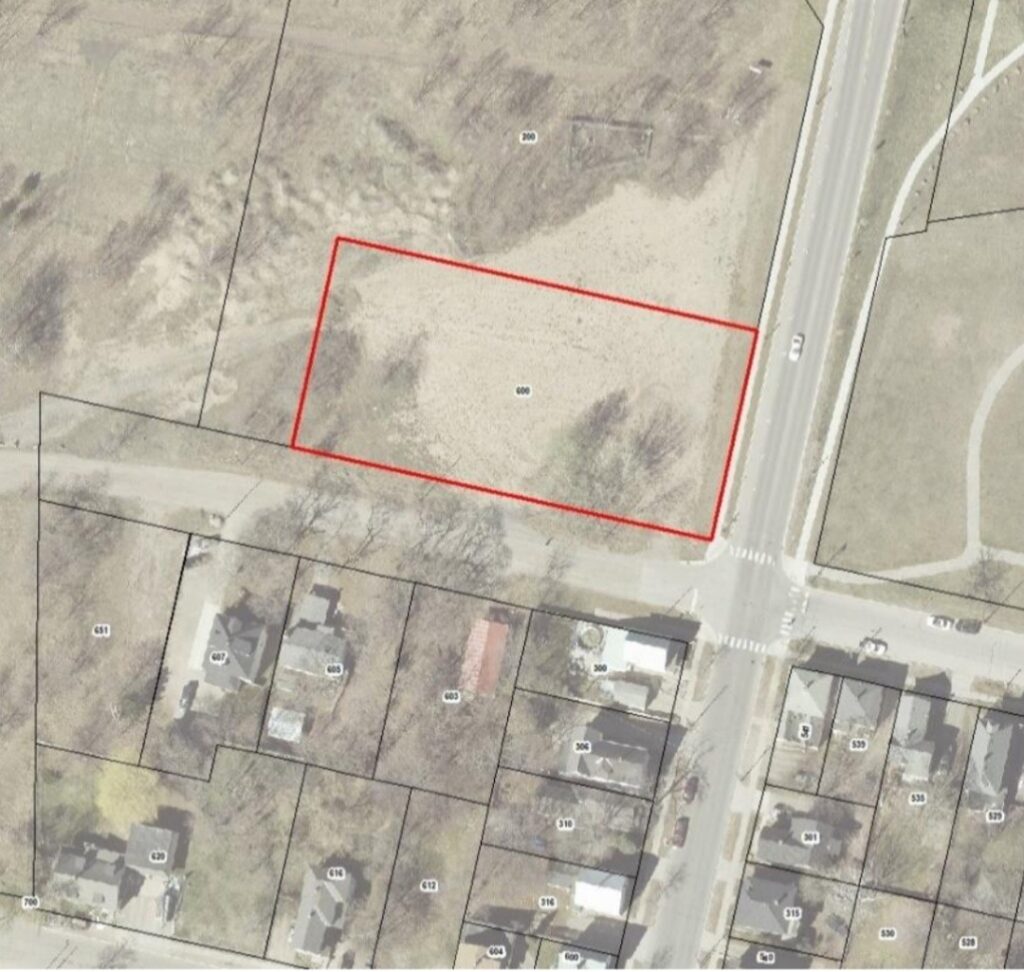 Several months ago, I made a motion to sell a 0.8-acre City-owned property at 600 W Spring St. to an affordable housing developer, and task City staff to craft and issue a public Request for Proposals (RFP) for "higher-density low-income or workforce housing development" at that property as defined in the Housing Committee Final Report and the Community Master Plan. This property was one of four surplus City-owned properties that were identified by City staff as having potential for higher-density affordable housing development at a City Commission work session in June 2022. My motion was approved by the City Commission on a 4-2 vote. Although there was apparently interest from several developers, Habitat for Humanity was the only developer who responded to the RFP on time. Starting this year, Habitat for Humanity will build 8 single-family homes that will be affordable for low-income families (i.e., households earning less than 80% of Marquette's Area Median Income, which equates to ~$35,000 per year for the median household).
While this project is not as high-density as I was envisioning when I initially made that motion, we need to be realistic – this parcel is very small and cannot be accessed from 7th Street, Habitat wants to provide genuinely affordable housing for 8 families who otherwise could never afford to buy a house in Marquette, homes will be built in 2023, and this project can help build momentum and serve as a model for multiple higher-density affordable housing projects on other surplus City-owned properties which could be approved in the near future – there are developers who are interested in building affordable housing in Marquette, and the City does have some developable surplus property. This project will also establish a strong relationship between the City and a local, not-for-profit affordable housing developer. It will also offer low-income families the unique opportunity to build wealth through homeownership. Any City taxpayer should be in favor of this project, even those who don't care about affordable housing, because it will be an owner-occupied housing development which will generate around $28,000 in additional property tax revenue upon completion, plus the one-time revenue the City will receive when Habitat purchases the property. For all of these reasons, I was proud to vote Yes in favor of this Resolution of Intent to Sell this property to Habitat for Humanity.
Notice of Intent to Issue $6.8 Million in Clean Water State Revolving Fund Bonds: YES (Passed 6-0)
The Marquette Wastewater Treatment Plant is in serious need of upgrades, and after years of putting off this project, in 2020 the City sought bids and applied for funding assistance from the Michigan Clean Water State Revolving Fund (CWSRF). In 2021, the City Commission voted to approve a Notice of Intent to issue up to $8.5 million in bonds (i.e., debt) to fund this project. However, the City delayed the project because bids came in well over the $8.5 million budget. We decided to wait and reapply for CWSRF funding in 2022 or 2023, and this strategy was finally successful – the City was just approved for a $11.7 million loan from the CWSRF, with 50% of that amount eligible for complete forgiveness by the CWSRF. We also received much more reasonable bids for the project, with the solids handling improvements at the Wastewater Treatment Plant now projected to cost no more than $6.8 million. This vote authorized the City to issue up to $6.8 million in CWSRF bonds, most of which will eventually be forgiven by the CWSRF. This is a fantastic deal for City taxpayers and this project is absolutely necessary, so I voted Yes. It is also a reminder that one of the City's biggest challenges for the foreseeable future will simply be maintaining the infrastructure (roads, sidewalks, water, sewer, stormwater, etc.) that we already have.
Approve Police Union Wage Increase: YES (Passed 6-0)
In 2021, in the midst of serious budgetary constraints and fiscal uncertainty, the City Commission approved a 2-year contract with our police union, the Marquette Professional Police Assn. This contract included a 2% raise in Year 1 (FY 2022), and a wage reopener in Year 2 (FY 2023). After lengthy negotiations which eventually required mediation, the City and the police union agreed upon a 3% wage increase for FY 2023. Of course, this wage increase does not keep up with inflation or the cost of living in Marquette, and having grown up in a law enforcement family I have seen first-hand the sacrifices that our MPD employees make to do a very difficult job. However, this is absolutely the most that the City could offer in the current economic and budgetary conditions, and it is consistent with other contractual wage increases that the City has approved in the past two years. As a result, I voted Yes.
Rezone NMU Property at 1000 Wright St: YES (Passed 6-0)
The Planning Commission held a public hearing on Nov. 1, 2022 to consider rezoning a 0.22-acre parcel of land that is owned by NMU at 1000 Wright St. This parcel was previously City-owned, but was part of a land swap that was required to assemble land for the Municipal Service Center. Earlier this year, City staff discovered that this parcel was still zoned Municipal, and needed to be rezoned to Civic since it is now owned by NMU – NMU subsequently requested this rezoning. This was a common-sense vote to follow the unanimous recommendation of the Planning Commission and rezone this property from Municipal to Civic.
December 19, 2022 Vote Explanations
Appoint Jermey Ottaway to City Commission: YES (Passed 6-0)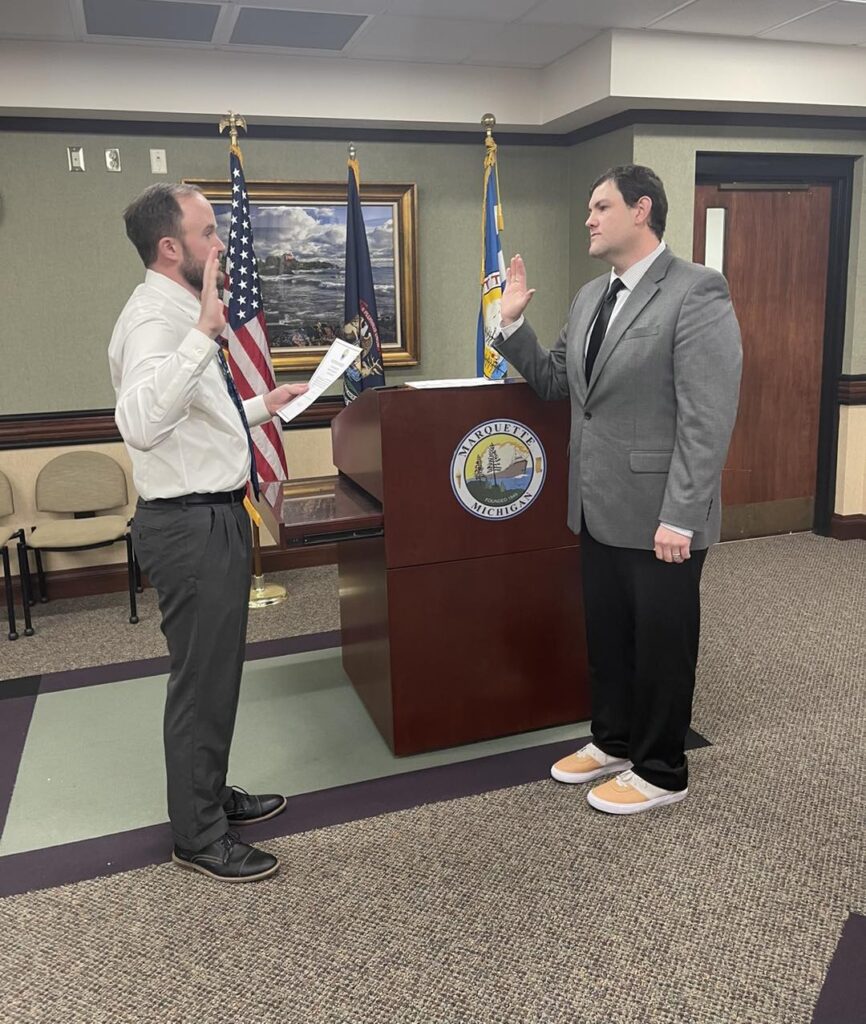 On Nov. 15, 2022, Jenn Hill resigned from the City Commission after being elected to the Michigan House of Representatives, where she will represent Marquette and the rest of the 109th State House District. Per the City Charter, the City had 60 days to fill the resulting vacancy on the City Commission. The City Commission decided to use the same appointment process as in the past – we would accept written applications from any eligible City residents, provide each applicant 3 minutes to address the City Commission at a regular meeting, and then appoint a new City Commissioner by a majority vote of the 6 remaining City Commissioners. At my request, we provided more time for residents to apply than in the past, and I think that this helped yield an impressive pool of 8 qualified applicants. The City Commission decided not to hold a special election because to do so would have cost $20-25,000 at a time when the City is facing extremely tight budgetary constraints. Per the City Charter, the only alternative would have been to allow former Commissioner Hill's seat to remain vacant until a regularly scheduled City election in August or November 2023. This is because the City Charter does not allow for appointments to partial terms until a special election can be held – clearly, waiting up to a year to fill a vacancy on the City Commission was not acceptable. This is why the appointment process was used, and likely will continue to be used unless the City Charter is amended to allow appointees to elective City offices to serve until facing election to a partial term at the next regularly schedule City election.
While reviewing the applications, I was looking for a candidate who could bring a fresh perspective AND prior local government experience to the table. I also wanted someone who would provide the sort of progressive, thoughtful outlook Jenn Hill brought to the Commission. While we were fortunate to receive applications from multiple candidates who clearly fit that mold, Jermey Ottaway's strong record of leadership on the Downtown Development Authority and Board of Zoning Appeals and his focus on affordable housing and economic development were deciding factors for me. I am glad that Commissioner Ottaway received the unanimous support of the City Commission on the first ballot, and I am looking forward to serving with him! I also hope that the many highly qualified candidates who were not appointed to the City Commission last week will instead choose to run for election to the City Commission next year, as three seats will be up for election in 2023, including a seat that will be vacated due to term limits.
Create City Charter Study Group: YES (Passed 6-0)
The Marquette City Charter, which took effect on January 1, 2013, requires the City Commission to appoint a Charter Study Group every 10 years to review the City Charter and make recommendations for amendments. Any amendments would need to be approved by the City Commission and adopted via a City-wide ballot item. While the Charter does not explicitly state what the makeup of this board should be, minutes from the 2012 Charter Commission meetings provide some insight into the original intentions. The original idea, as expressed in meeting minutes and in motions, was to require the City Commission to request an internal administrative review of the Charter every 10 years and to pair it with a public hearing to gather input from City residents.
This motion authorized the creation of a Charter Study Group consisting of the City Manager, City Clerk, and City Attorney, and gave them one year to review the City Charter and hold at least one public hearing to seek input on potential City Charter amendments from City residents. The Charter Study Group may then make recommendations to the City Commission on Charter amendments if any are deemed necessary or beneficial. I voted Yes to start this important process.