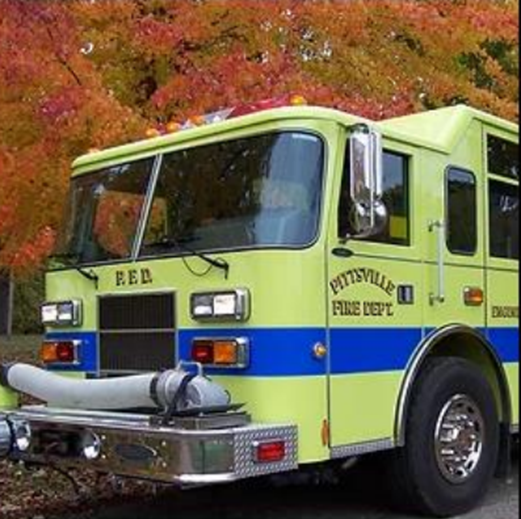 These statements are made by City Commissioner Evan Bonsall on his own behalf. They reflect his own personal beliefs, and are NOT official statements made on behalf of the City of Marquette or any other members of the Marquette City Commission. This website is Evan Bonsall's personal website – it is NOT the City of Marquette website or a news organization.
Here are my explanations for all of the substantive votes I took at the City Commission meetings on June 27 and July 11, 2022. Please do not hesitate to reach out if you have any questions or concerns – you can call/text me at (906) 236-0247 or email me at [email protected]. Here are the video recordings of both City Commission meetings:
June 27, 2022: https://www.youtube.com/watch?v=xHHySEF1R_o
July 11, 2022: https://www.youtube.com/watch?v=bQSawe4cL-o
June 27, 2022 Vote Explanations
Conditional Rezoning of Property on Forestville Basin Trail: YES (Passed 6-1)
This was a vote on a request to conditionally rezone a 27-acre parcel on Forestville Basin Trail from Conservation/Recreation to Low-Density Residential. This is a heavily wooded rural area in north Marquette near the City-Township line. Most of Forestville Basin Trail is actually a privately maintained gravel road which is the only point of access to 34 existing single-family homes – the Huron Woods subdivision in Marquette Twp. is located further up the road, to the southwest of this property. A developer wants to build 8 single-family homes on this property and a small adjacent parcel and add them to the existing Blue Heron Bluffs 2 Condominium Project. The Planning Commission initially declined to rezone the property as Low-Density Residential due to potential future land uses that would be allowed by this rezoning but would be inconsistent with the City's goal of preserving as much of this part of town as possible for conservation and recreation. Concerns were also expressed about the capacity of Forestville Basin Trail, which is in poor condition and is not maintained to County Road Commission standards by the property owners who use it. However, the Planning Commission did invite the developer to submit a conditional rezoning request – they did, and this request was recommended by staff to the City Commission for approval. Essentially, this conditional rezoning request excluded all non-residential land uses, but still permitted all residential land uses (including Accessory Dwelling Units, "granny flats," garage-top apartments, etc.) that would normally be allowed by-right or with a Special Land Use permit in a Low-Density Residential zone.
I was initially skeptical about this proposal for two reasons: 1) I am generally not in favor of "sprawl" development on the edge of town that saps City tax dollars and damages the environment, and 2) I shared the concerns about the condition and capacity of the road shared by many local residents. However, I concluded that these were not concerns did not apply in this case for three reasons:
During the meeting, it became clear that the developer planned to build only 8 single-family homes similar in character to the houses that already exist on Forestville Basin Trail, and the vast majority of the forestlands and green space that cover the 27-acre property would be preserved. Impacts to trails would be minimal, and the developer was already having productive conversations with the NTN on this topic. In addition, the developer owns a 40-acre parcel of forestland across the City line in Marquette Twp., which they had committed to placing into a permanent conservation and recreation easement, more than offsetting the already minimal environmental impact of this project.
Because this is a private road and these homes would use wells and septic systems, this development would not cost the City a dime in terms of infrastructure upgrades and maintenance, and it would generate some additional property tax revenue right away at a time when the City is facing serious budgetary constraints.
A roughly equal number of local residents wrote in or spoke to the Commission in favor of this rezoning as those who expressed their opposition to it, and concerns about the condition of the road seemed less valid given that there are already 34 homes on this road – the addition of only 8 homes would likely have a very small impact on the condition and use of the road. From a zoning and land use standpoint, this property is also adjacent to a similar land use in Marquette Twp., a subdivision zoned "Scenic Residential" (i.e., Marquette Township's version of the City's Low-Density Residential zoning district).
Due to the minimal environmental impact of this development, the prospect of indirectly placing 40 acres of forestland in north Marquette into permanent conservation, the fact that there was certainly no overwhelming public opposition to this rezoning request, and the opportunity to grow the City tax base at no cost to the City, I decided that this rezoning request was reasonable and voted Yes. This does not mean that I would be in favor of larger-scale, low-density residential developments in the Forestville Basin – quite the opposite. I believe that moving forward, we need to remember that this rezoning decision does not set any legal precedent and consider any future rezoning requests on a case-by-case basis on their individual merits.
Rezoning of 595 Forestville Basin Trail: YES (Passed 7-0)
This was a minor rezoning request related to the larger request above, affecting one small single-family parcel, with the petitioner requesting that it be rezoned from Conservation/Recreation to Low-Density Residential. This was a very low-impact rezoning which was recommended nearly unanimously by the Planning Commission, and staff advised that it would make the most sense to vote the same way on both rezoning requests because they were related to one another. As a result, I voted Yes.
Camp Cannabis Special Event Permit: YES (Passed 7-0)
This was a vote to approve a special event permit for the Camp Cannabis public marijuana event at Tourist Park on October 7-9. This permit is dependent on the event hosts, TFS Events, LLC (i.e., The Fire Station Cannabis Co.), obtaining appropriate liability insurance for the event – without this insurance, the permit will not be issued and the event will not be able to occur. However, the event hosts were confident that they would get the insurance at least 90 days before the event (i.e., in the next couple weeks), and the event would be able to move forward as planned. They also shared details of their extensive public safety planning – they will have 30 private security guards (all EMT certified) and a professional "care team" on site, the entire event area will be fenced in with one designated entry and exit point, they will be checking IDs to ensure minors are not entering the event, and shuttles will be provided for attendees who plan to consume marijuana at the event. There will be no campers at Tourist Park, as it is October and the event hosts are required to rent out the entire park per City ordinance. Many high-profile musical acts will also be performing at the event. I think this is a cool new event for our community that is similar in many important respects to existing events like Beer Fest, Food Fest, Hiawatha Music Festival, etc., and I was very impressed with the detailed, responsible planning that went into this event. As a result, I voted Yes.
Purchase of Used Fire Truck: YES (Passed 7-0)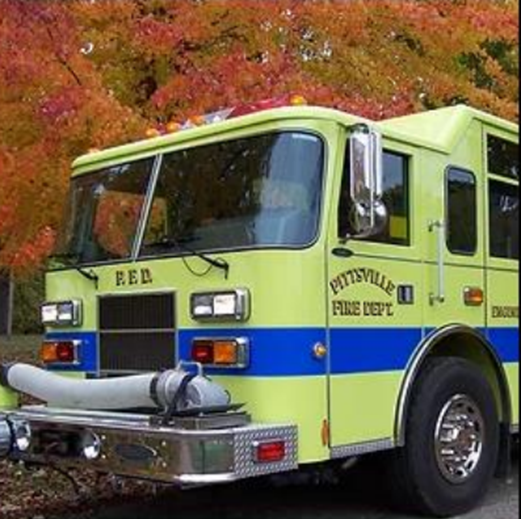 The City Commission was recently warned by City staff about the rapidly deteriorating condition of our two 2004 Pierce Arrow XT fire trucks (this is why we just purchased a new fire truck using roughly $800,000 in federal ARPA funding), and this warning was validated recently when one of our fire trucks completely broke down, its frame suffering a severe crack which rendered it inoperable. We considered repairing it, but this would have required taking it out of commission for at least 6 months, spending at least $50,000 to repair it with no guarantees of future performance. Furthermore, the new truck we just ordered will not be delivered for nearly 2 years, leaving us with only one aging truck that could easily suffer the same catastrophic frame failure at any time. While even used fire trucks generally cost hundreds of thousands of dollars, City staff found a deal that seemed almost too good to be true – a 1999 Pierce Sabre fire truck (very similar to our current model) for sale in Pittsville, WI for just $39,000, with just 20,000 miles on it. Upon inspection, City staff found that this used truck was in excellent condition, with an estimated 5-10 year lifespan, and would only require about $10,000 in additional upgrades upon arrival in Marquette. This was a vote to purchase that truck, and I am not sure if I have ever been presented with such a common-sense vote in my 3 years on the City Commission – I happily voted Yes, as this would not only meet an urgent need to replace our damaged fire truck and save the City hundreds of thousands of dollars in the midst of serious budgetary challenges, but it would also have the benefit of getting our two fire trucks on different replacement schedules, making it much easier for the City to replace fire trucks in the future. According to longstanding City of Marquette tradition, the fire truck will be named after our current mayor, Jenna Smith.
July 11, 2022 Vote Explanations
Curbside Recycling Cart Purchase Using Grant Funds: YES (Passed 6-1)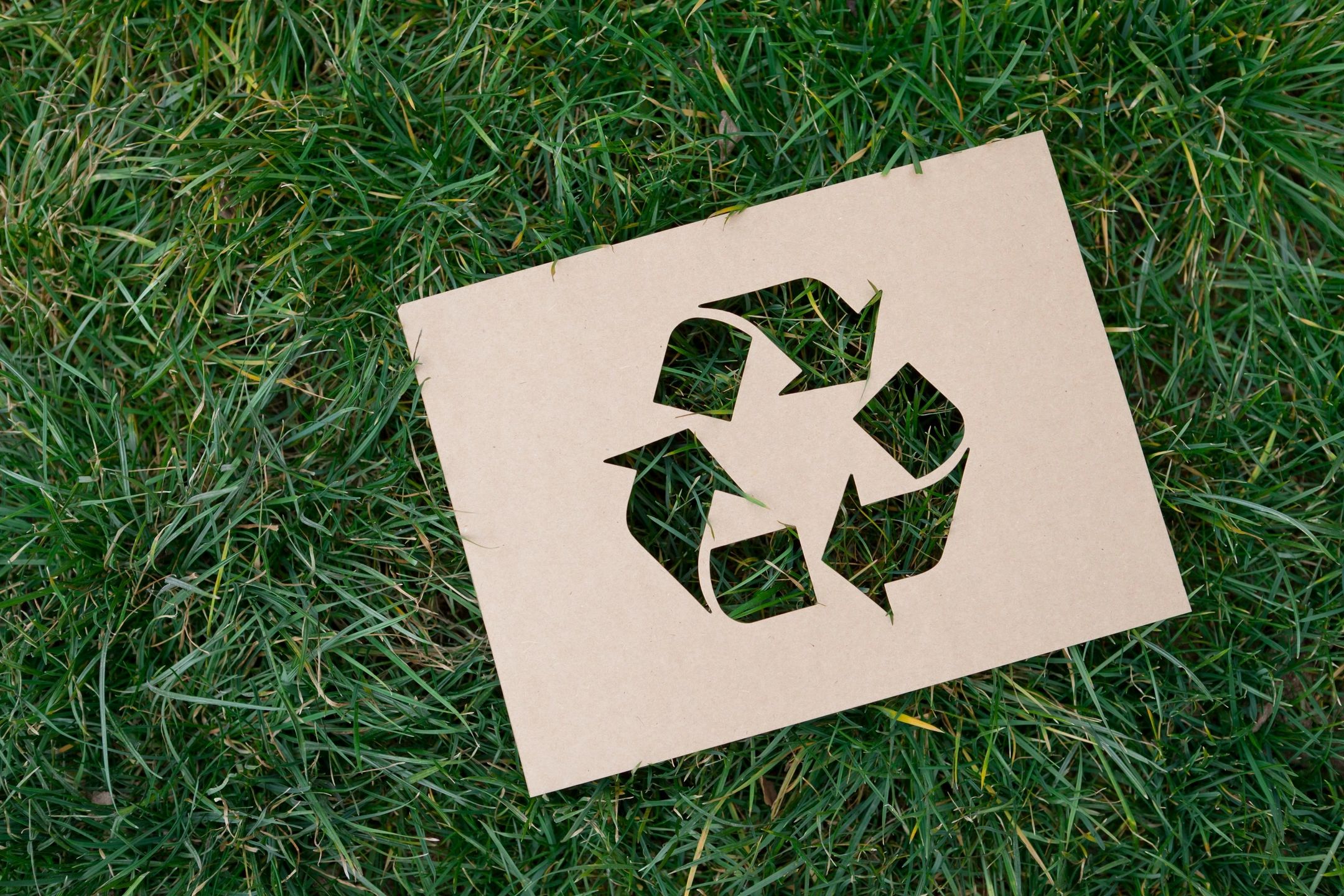 I was conflicted about the City transitioning to a mandatory universal recycling cart system, and in April I voted against accepting the two grants that were intended to fund this transition – you can read my explanation of that vote HERE. However, the City Commission voted 4-3 in favor of accepting the grants, and the City is now preparing to use these grant funds to purchase and distribute 6,200 64-gallon recycling carts to City residents at no cost to City taxpayers. In my view, we already debated this issue and, while I still have some concerns, I did not feel that it would be productive or appropriate to vote against using these grant funds to purchase the carts, as this purchase is certainly fiscally responsible and was already approved by the City Commission in a previous vote. I was also reassured by the City's plans to educate the public on the new recycling cart system and provide accessibility accommodations to City residents who need them. As a result, I joined all of my colleagues except Commissioner Stonehouse in voting Yes to purchase the recycling carts (again, using grant funds and at no cost to City taxpayers), and I hope that City staff are able to work with local residents to address any concerns and successfully implement this program. If we can make it work, switching to universal recycling carts will significantly increase Marquette's recycling rate and make our waste and recycling collection system much more efficient, which I think we can all agree is a very good thing.
Authorize up to $6 Million in Capital Improvement Bonds for FY2022: YES (Passed 7-0)
This was a vote to issue up to $6 million in Capital Improvement Bonds to fund various infrastructure construction and maintenance projects in the City limits – the City Commission passed a resolution of intent to issue these bonds on May 31, giving the public plenty of time to provide input. City staff now project that we will actually only need to bond for $5.35 million this year. The City Commission does this each year to finance critical infrastructure projects that cannot be cash-funded from the City's General Fund budget. The City's usual practice has been to limit Capital Improvement Bonds to roughly $5-6 million each year, as we retire about $5-6 million in City debt each year, allowing us to finance expensive infrastructure projects without increasing the City's overall debt load. In that sense, this year's Capital Improvement Bonds are nothing out of the ordinary.
However, in addition to funding normal street maintenance and improvements, this year's Capital Improvement Bonds will also fund the Shoreline Restoration Project and infrastructure for a new subdivision in south Marquette, on former Parcel 12 of the Heartwood Forest. The final phase of the Lakeshore Blvd. relocation project, the Shoreline Restoration Project will see Marquette's northern shoreline east of the new Lakeshore Blvd. restored to natural dunes, swales, coastal vegetation, and pebble and sand beach – this will dramatically reduce out-of-control erosion of our public lakeshore, prevent damaging coastal flooding, and help restore our public beaches in the long run. I am strongly in favor of this project, and I think most Marquette residents feel the same way.
I am much less supportive of issuing $2 million in City bonds to pay for infrastructure for the new subdivision being built by Veridea Group in south Marquette – I might feel differently if a portion of these units were affordable for working-class families, but this is a market-rate development consisting almost entirely of $300,000+ houses which will not do much to meet Marquette's current housing needs. Essentially, this is a case of the City subsidizing unaffordable housing, which just doesn't make sense to me. I voted No on this deal when it was proposed, but it passed 4-3.
However, we were voting on the entire Capital Improvement Bond issue for FY 2022 – we couldn't pick and choose which projects we liked and which ones we didn't. As a result, I voted Yes to issue up to $6 million in Capital Improvement Bonds for FY2022.