Here are my vote explanations for the City Commission meeting that was held on Tuesday, October 12, 2021. You can watch the meeting video on the City of Marquette YouTube channel at https://www.youtube.com/watch?v=ksGIudoXPRw As always, please feel free to reach out with any questions or concerns at [email protected] or (906) 236-0247 (my personal cell).
Create OPRA District & Approve Obsolete Property Tax Exemption at 136 W Washington Street: YES (Passed 7-0)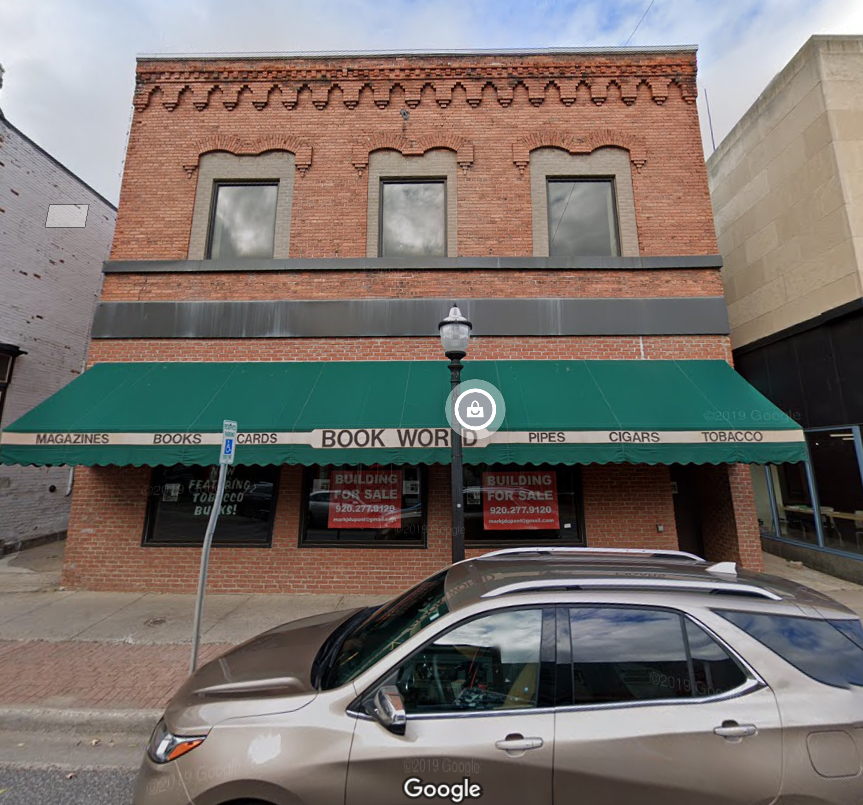 This was actually two separate votes which both passed 7-0, and which are both intended to facilitate the redevelopment of the old Book World and Nordic Theatre building on Washington Street into a new distillery and bar, which will be called The Honorable Distillery. The first vote was to establish an Obsolete Property Rehabilitation Act (OPRA) District at 136 W Washington Street, the former location of Book World and the Nordic Theater which has been vacant for several years. The second vote was to actually provide an OPRA property tax exemption for this property for 3 years – in other words, the property owners will redevelop this vacant, obsolete building into a vibrant new local business, and in return they will only have to pay property taxes on its current (relatively low) value for the next 3 years. After that, the exemption will expire and they will begin paying property taxes as usual in 2025. This is very similar to the 3-year OPRA tax exemption granted to the Marquette Food Co-op, which made it possible for the Co-op to expand into their new location on Washington Street – that exemption expired in 2019, and facilitated the expansion of the City tax base, the creation of a neighborhood grocery store within walking distance of thousands of Marquette residents, and the addition of a new anchor business to downtown Marquette. The Downtown Development Authority (DDA) had already approved the tax exemption for 136 W Washington Street, but final approval was up to the City Commission. I voted Yes because this tax exemption is very short-term and the developers need it in order to make it financially feasible for them to redevelop the property. This $2.6 million investment will result in the creation of a great new business and 26 jobs, rehabilitate a vacant, blighted property in the heart of our downtown, expand the City tax base, and benefit the community as a whole. Aubrie and I can't wait to buy some whiskey from The Honorable Distillery when they open next year!
Authorize Bringing City Attorney Services Back In-House: Tabled (7-0)
Motion to Establish a Temporary Subcommittee to Determine a Process for Bringing City Attorney Services In-House: YES (Passed 7-0)
For many years, the City Attorney was a direct employee of the City of Marquette, and was one of the only two City employees (along with the City Manager) who was directly hired by the City Commission. However, while the City Commission still has hiring-and-firing power over the City Attorney, for the past 16 years the City has contracted out City Attorney services to a private law firm, Kendricks, Bordeau, Keefe, Seavoy & Larsen, P.C. Suzanne Larsen has been a member of this firm and has done work for the City for many years, and she recently became the lead City Attorney. Now, given the ever-growing need for legal services in local government and the fact that the City is facing a very tight budgetary situation, we have re-evaluated this arrangement and have determined that it makes both practical and financial sense to bring City Attorney services back in-house and hire Suzanne Larsen as a full-time employee of the City of Marquette, rather than continue to contract out these services. In doing so, we will simultaneously increase the City Attorney's availability to City staff and the number of hours that Ms. Larsen can spend on City business, while saving at least $50,000 per year which can instead go towards balancing the City budget and maintaining critical public services and infrastructure in Marquette.
However, while the Commission agreed with the wisdom of this move, many of us had some concerns about the process and wanted to make sure that the Commission to have a bit more oversight and input into the City Attorney contract and hiring process. As a result, we tabled this motion, and then voted to approve a motion to form a temporary subcommittee of 3 Commissioners, appointed by Mayor Smith, to meet and come back to the Commission with a recommendation regarding bringing the City Attorney in-house at the next Commission meeting in two weeks. This seemed prudent to me, so I voted Yes.
Join Marquette County Intergovernmental Housing Task Force: YES (Passed 7-0)
This was a common-sense but important resolution to support the City of Marquette formally joining the new Marquette County Intergovernmental Housing Task Force, and to appoint Assistant City Manager Sean Hobbins as our representative on this Task Force. This Task Force is exactly what it sounds like – a County-wide regional group which brings local governments from all over Marquette County together to discuss housing issues and figure out how we can work together to increase housing quality, availability, and affordability throughout Marquette County. In fact, this is right in line with one of the recommendations made by the City's Housing Committee in our Final Report – specifically, that the City should work together with other local governments and regional planning entities like CUPPAD and the Lake Superior Community Partnership to continue the conversations about housing affordability that have been taking place in the City of Marquette at a regional level. It's crucial that the City of Marquette participate actively in these regional housing conversations even as we begin to implement the recommendations of our own Housing Committee at a local level, so I happily voted Yes.