Hemlock Park Housing Development Agreement: NO (Passed 4-3)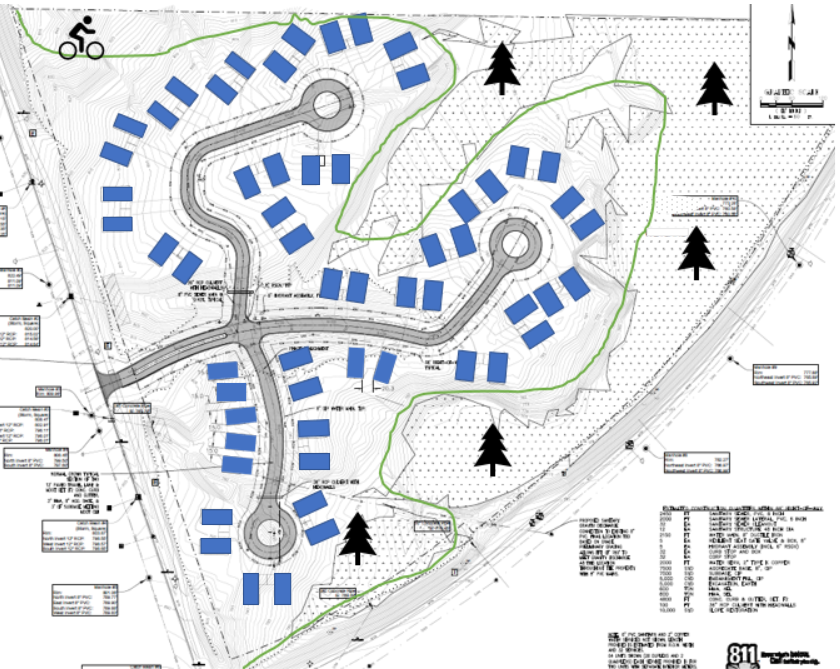 This was a vote on a Development Agreement between Hemlock LLC (a subsidiary of Veridea Group) and the City of Marquette, in which Hemlock LLC agreed to invest at least $5 million in a housing development on Parcel 12 of the Heartwood Property in south Marquette (a 29-acre parcel which they purchased from the City in 2018), and the City agreed to fund $2 million in infrastructure for the development, including streets, sidewalks, water and sewer pipes, and electrical service. Hemlock LLC plans to invest a total of $19 million and build 60-70 single-family, owner-occupied homes (a mix of detached houses, duplexes, and townhomes) by 2023.
I am not opposed to this development. This property has been designated for future sale and development since the City purchased the Heartwood Property in 2005, we need to grow our local tax base given the City's budgetary issues, and I'm sure there is a market in Marquette for nice homes in the $280-$400,000 price range. I like the plans for the site – it seems like it will be a nice, walkable, family-friendly neighborhood with a playground and sledding hill, located near the NTN South Trails and the ski hill. And extending utilities to this property would also potentially make City utilities available to the NTN South Trailhead and the ski hill in the future.
However, on Monday night the City Commission was not really voting on whether this site was going to be developed. We were voting on whether the City should borrow up to $2 million to pay for the infrastructure necessary for it to be developed, a cost which developers generally pay. That is a very different question.
When the Commission was first informed of this development by email on Dec. 9, we were told that, based on "initial discussions with the developer … the houses [in this development] could be sold at the middle-income price point," although we didn't have official figures at that time. In fact, this language about "middle income housing" was still included in the description of this development in our agenda on Monday night. So it was a bit disappointing to learn at the work session on Dec. 13 that these houses would start at $279,000, and that only 6 of the 60-70 homes would be sold at that price point, with the rest going for $300-400,000.
I still remained open-minded and cautiously optimistic, but a week later, none of the requests that several my colleagues and I made regarding commitments on price points, deed restrictions limiting resale price and requiring principal residence occupancy, or expanding the number of sub-$300k units were included in the final Development Agreement. It also became clear that the playground and sledding hill will probably only be open to residents of the Hemlock Park development – residents of Granite Pointe, Shiras Hills, or the mobile home parks nearby probably won't be allowed to bring their kids to the playground or go sledding there in the winter. In return, we were asked to set the cap on the City infrastructure contribution at $2 million, rather than the $1.8-1.9 million we had discussed previously.
I think it's important for us to remember the context of the community that everyone on the City Commission was elected to serve. The City of Marquette's poverty rate is 25%. Now, it's unrealistic to expect that people in poverty would be able to buy a house, but even Marquette's median household income is just $44,000 according to the 2020 U.S. Census. A home that would be affordable for a family earning 80-120% of that median income (the "workforce housing" income range) would cost about $200,000, give or take. And based on some calculations I did recently using several reputable online mortgage calculators, a family would need to earn about $100,000 per year to afford to buy any of the homes in this proposed development, which would put them in the top 15% of household incomes in the City of Marquette.
Of course, the City Commission represents all City residents, and higher-income families need homes that they can live in, too. But this infrastructure funding is essentially an indirect subsidy for this development, the cost of which is borne by ALL City taxpayers, not just Veridea/Hemlock LLC or the homeowners in this development. I just don't feel comfortable voting to borrow $2 million to subsidize a market-rate development in which none of the units are going to be affordable for 85% of the people I was elected to represent, and in which at least 90% of the units are going to be sold for over $300,000, especially when we do not have any firm commitments on price points in the Development Agreement or any deed restrictions preventing someone from buying one of these homes and selling it for a large profit a year or two later. After all, those profits would essentially be paid for by City taxpayers. I was contacted by a couple dozen constituents about this project, all of them opposed to it, and one of them told me that, "It seems like this project is basically subsidized unaffordable housing." I didn't know what to say at the time, other than to admit that they had a point.
Now, I agree that market-rate housing could still help with the housing crisis that Marquette is facing, if we had units available at the bottom of the market in that $200,000, "workforce housing" price range. But we don't – there are currently only 6 houses for sale right now in Marquette for less than $250,000. As a result, I worry that when people sell their current homes to move into these units, that could just end up being a recipe for further housing price inflation, especially with investors willing to pay in cash for well over asking price as soon as houses are hitting the market.
And while this $2 million investment would pay for itself within 10 years from new tax and utility revenue, I feel that the way that some people chose to frame this development was fundamentally wrong. Not only is not truly "middle-income housing," but the idea that we either need to accept bad deals like this to grow our tax base OR cut City services due to our budget shortfall is the very definition of a false choice. There is an alternative – we could have chosen NOT to take on $2 million in additional debt, reserving that bonding capacity for a future project that would produce some affordable housing or yield other public benefits. Had we done that, this property would have certainly been developed anyway – the developer publicly stated as much in the meeting on Monday night – and the City tax base would have grown significantly without the need for any City subsidies. That's not to mention the fact that growing our tax base doesn't help very much with our current budgetary shortfall when that new tax revenue won't offset the $2 million infrastructure investment until a decade from now, and when a large portion of our limited budget is already devoted to debt service.
For all these reasons, I voted No, along with Mayor Pro Tem Mayer and Commissioner Hanley. The rest of my colleagues voted Yes, and the Development Agreement passed 4-3.
Climate Action Resolution: YES (Passed 7-0)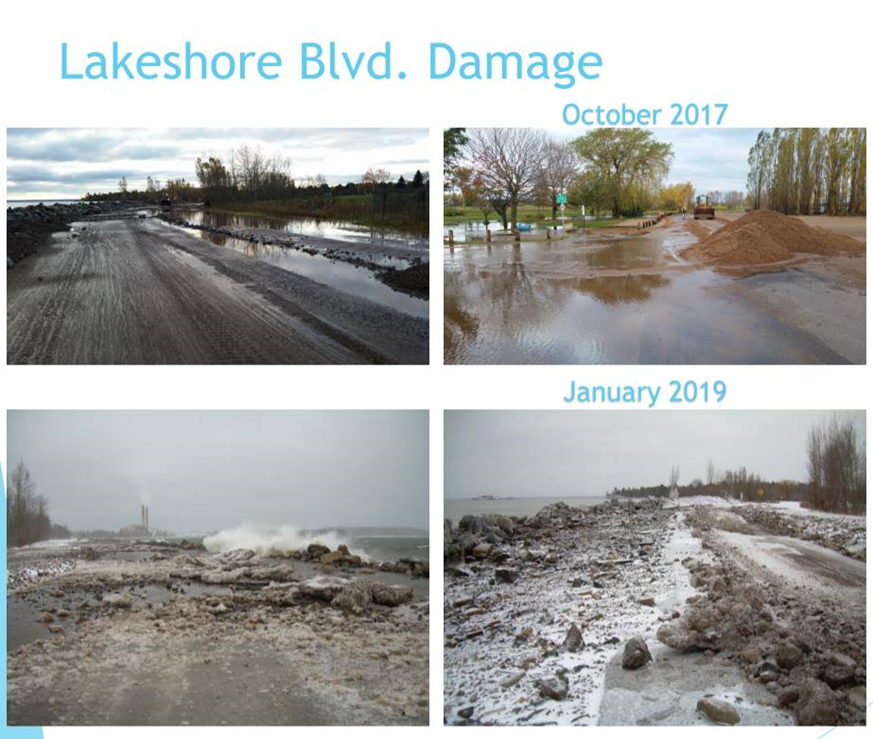 This was a vote on a resolution which commits the City of Marquette to eliminating the City's greenhouse gas emissions by 2050 and creating a Climate Action Work Plan to achieve this goal. This goal is in line with the State of Michigan's goal of achieving statewide carbon neutrality by 2050, and the Paris Climate Accord's goal of limiting global warming to 1.5 degrees Celsius (which will require the world to achieve net zero carbon emissions by 2050).
This was a campaign promise that I made when I was running for City Commission in 2019, and I was incredibly proud to see this resolution pass unanimously on Monday night. I was also humbled and inspired to see a surge of grassroots support for City action on climate change from City residents, with dozens of City residents of all ages and backgrounds showing up at multiple City Commission meetings to make their voices heard, and dozens more calling and emailing the Commission urging us to approve this resolution.
It's also important to note that there are several years of history behind this resolution, and that climate change has real costs to the City of Marquette, and by extension, to all Marquette residents and taxpayers. In 2017, 584 City residents signed a petition urging the City Commission to pass a resolution like this one. The Commission declined to do so, although some Commissioners supported the idea. Since then, Lakeshore Blvd. and Shiras Park have both been destroyed by "50-year storms" which are no longer 50-year storms – if we do nothing, the "gales of November" will come earlier and earlier and be more powerful each year. Extreme winter weather, from heavy lake effect snow to the "polar vortex," will also become more common. That means millions of additional taxpayer dollars spent on infrastructure repairs and snow removal. It means we may no longer be able to enjoy our lakeshore the way we do now. We have already had to spend millions of state and local tax dollars on relocating Lakeshore Blvd. to protect vital City infrastructure and reduce erosion of our public lakeshore. Millions more will surely have to be spent by the City in the future if we do not reduce emissions quickly enough to avoid the worst potential effects of climate change.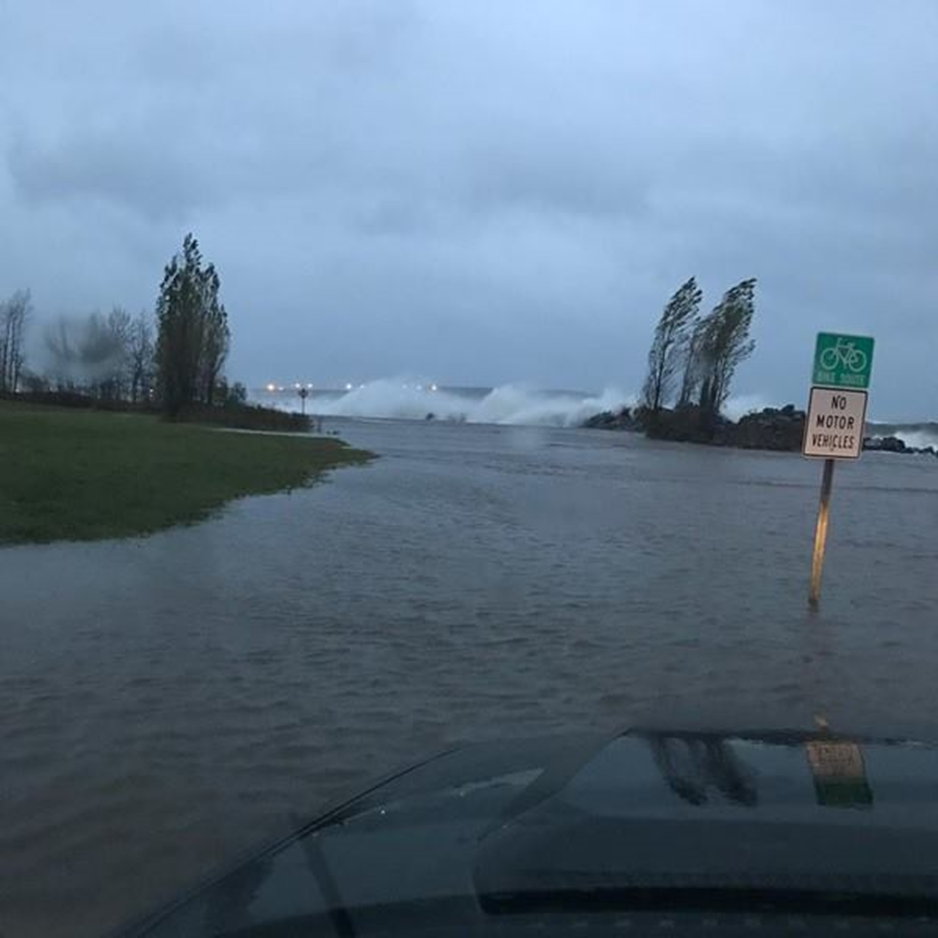 To me, that is an unacceptable outcome, and we must do our part to avoid it. To be fair, the City has already made a lot of progress on climate change adaptation (preparing for climate change) and mitigation (reducing emissions to limit climate change), but we don't have the luxury of sitting on our laurels – we can and should be doing much more to reduce emissions and prepare for a changing climate.
Join National Opioids Settlement: YES (Passed 7-0)
This was a motion to join a national legal settlement in which 4 major Big Pharma companies are being required to pay $26 billion in damages to individuals and state and local governments for their role in the national opioid epidemic. Clearly the opioid crisis has severely impacted our community and our country. In 2016, there were 42,000 opioid overdose deaths nationwide – in 2021 there were over 75,000. Opioid overdoses have exceeded car accidents as a cause of death in the United States for the past 3 years. The reality is that this is largely a manufactured epidemic. These four companies are certainly not the only entities that are responsible for the opioid epidemic that is afflicting our country, the U.P., and Marquette, but they are responsible and need to be held accountable. $26 billion is certainly a large sum, but no amount of money can ever compensate for the damage that opioid drugs have done, and will continue to do, to our society. I felt that it was critically important that we join this settlement in the interest of justice and helping to repair some of the damage that opioids have done to Marquette and the people who call it home, and I voted Yes as a result.