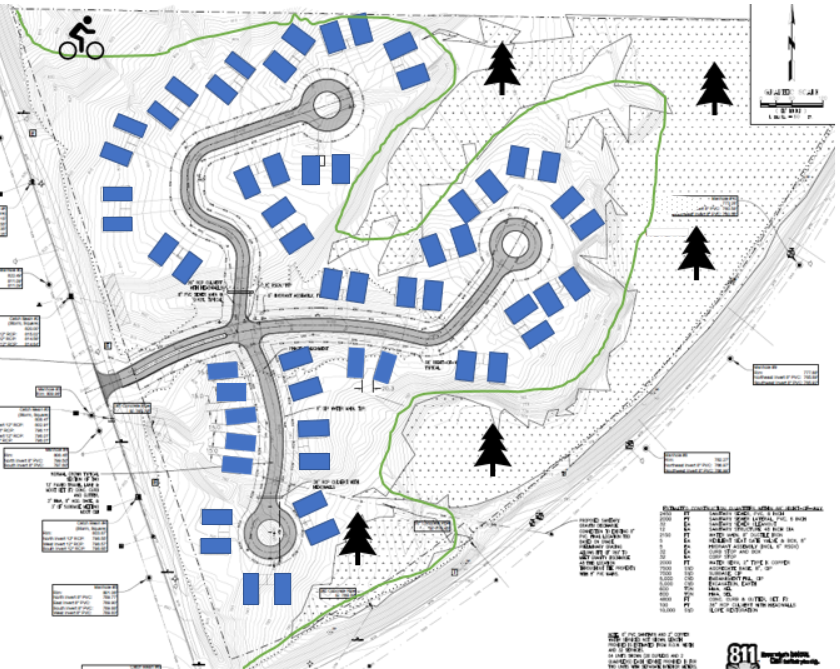 12-13-21 Work Session Notes
Below you can find my explanations of the two votes I took at Monday night's City Commission meeting, but first I want to provide my notes on the public work session that preceded the meeting, during which we discussed a proposed housing development in south Marquette. This development, proposed by Hemlock LLC (a subsidiary of Veridea Group), would take place on former Parcel 12 of the Heartwood Property – this 29-acre parcel was designated for sale when the City first acquired the 2,200-acre Heartwood Property in 2005, and prior to my election in 2019, the City Commission sold it to Veridea Group for $209,000 (100% of its assessed value) in 2018. In early conversations with the City, the developers stated that they intended to build about 60 modular, owner-occupied single-family homes which would be affordable for middle-income families. To achieve this, they were asking that the City finance the infrastructure for the site, which would amount to an indirect subsidy of about $40,000 per unit (all of which they guaranteed would be passed on to homebuyers). This would also make City utilities available to the NTN South Trailhead and the campground and ski hill further south.
Here is some of the new information that we learned about this proposed development at the public work session on Monday. First I'll list what I see as some of the positive aspects of this proposed development, followed by the negatives.
Positives
The project would produce 60-70 owner-occupied homes (a range of single-family homes, duplexes, and townhomes) at a time when Marquette desperately needs more available housing of all types and at a wide range of price points. We certainly need more low-income and workforce housing, but there are also currently only four 3-bedroom homes for sale in Marquette at any price, and only seven homes for sale in Marquette for less than $300,000.
This development would produce new tax and utility revenue for the City at a time when we are facing significant structural deficits. In fact, City staff project that the proposed $1.8 million City infrastructure investment for this project would pay for itself in less than 10 years.
This development would not involve Brownfield Tax Increment Financing (TIF), meaning the taxes from the development would go straight to the City budget, rather than being captured for 15-20 years to pay off a Brownfield Plan.
The site plan intentionally sets aside 10 acres (most of the eastern half of the property) for permanent conservation, including the old-growth hemlock stand from which the development takes its name, "Hemlock Park."
The NTN is fully supportive of the project, and the NTN "Mossy Connector" trail that runs through the property would be partially re-routed but would be preserved. Again, the NTN could also potentially get plumbing and running water at their South Trailhead as a result of this project.
The developers plan to include a lot of human infrastructure in the proposed development – a playground, a sledding hill, trails through the woods, sidewalks, etc. They want it to be a walkable, family-friendly neighborhood.
There would be a condo association for this development which would severely restrict and potentially prohibit short-term rentals in this new neighborhood.
Even if most of these homes would not be affordable for the average Marquette resident, most homebuyers would probably be locals who currently own a "starter" home in Marquette, or empty-nesters looking to downsize. When they sell their current homes, that would theoretically open up those more affordable homes for sale, allowing families with more modest incomes to become homeowners. There is significant (if disputed) empirical evidence for this "musical chairs effect" in other housing markets, although this evidence is mostly limited to large metro areas.
This project would not have any impact on utility rates for current ratepayers in the rest of the City – in fact, it would improve system-wide reliability and sustainability, paying for itself in 10 years and for its long-term maintenance and replacement costs in about another 10 years.
This project would use high-quality modular construction, which allows housing to be built more quickly and less expensively at the same level of quality as a traditional stick-built home. This would be a great proof of concept for modular housing in Marquette, and modular construction has the potential to produce workforce housing that is genuinely affordable for working-class families earning 80-120% of the Area Median Income (AMI).
Negatives
Shortly before the meeting, we learned that the "middle-income" affordability component of this project was essentially being eliminated due to financial constraints. The units in this project would all be in the $275-$400,000 range – certainly less expensive than a lot of the new construction on Lakeshore Blvd., but not truly affordable for most middle-income families.
The homes in this development would start at $279,000. To be honest, I would still be quite excited about this project if all 60-70 units would be available at $279,000 – we desperately need housing, and as previously mentioned, there are only 7 houses for sale for less than $300,000 in Marquette right now. However, only about 6 of the 60-70 units will likely be sold at that lower price – the rest would most likely be over $300,000.
In the draft Development Agreement for this project, there are currently no provisions guaranteeing that these homes will actually be sold at the price points listed above. There is also no mention of deed restrictions to limit resale value or to require primary residence occupancy for these homes, both of which are fairly standard practices for new developments in hot housing markets like Marquette's. The developer stated that they would consider deed restrictions and making some kind of commitment about price points in the final Development Agreement, but they were very candid about their reluctance and reservations about doing so. Without these commitments, even after the City invests $1.8 million into infrastructure for this project, there would still be no guarantee that the homes would actually be sold at these price points, and nothing preventing the buyers from using them as investment properties or reselling them a year or two after purchase at a much higher price. This raises serious concerns for me about the long-term affordability of these homes (most of which will not be affordable for the vast majority of Marquette residents to begin with).
Based on some calculations I did using https://www.mortgagecalculator.org/, these homes would be affordable for families earning about $100-$140,000 per year, and only about 6 of these homes (those priced at $279,000) could conceivably be affordable for families earning less than $100,000 per year. Now, these families certainly need homes, too, and I was elected to represent everyone in Marquette, regardless of their income. But am I comfortable essentially applying a $1.8 million, $40,000-per-unit subsidy to this project (using City taxpayer dollars) so households earning six-figure incomes can buy homes for slightly lower prices? I don't know yet – it certainly makes me feel very uneasy.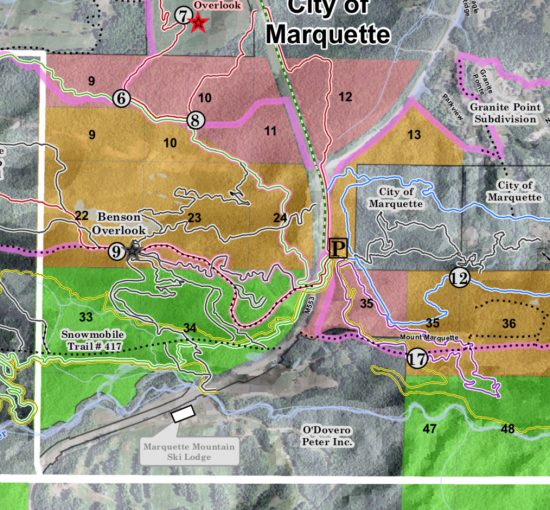 To be honest, when I first heard about this project and was told that some portion of these homes were going to be affordable for "middle-income" households, I was very excited. 60-70 genuinely affordable homes within the 80-120% AMI workforce housing price range (i.e., anywhere from about $170-$210,000), or even slightly above that price range – say, $250,000 – would genuinely make a huge difference in Marquette. This is achievable with the right developer and combination of public supports and policies – it has been done in many other communities, in Michigan and across the country, that are facing similar housing crises. However, after the work session on Monday night, I was frankly disappointed.
Now, there is a strong "lesser of two evils" argument to be made here. We do genuinely need more housing in Marquette just to maintain our current population and retain the young families we already have. And without City financing for the infrastructure for this project, Veridea could just build the same development, but likely with fewer community benefits and charging at least $40,000 more per unit, so that even those handful of $279,000 homes would instead go for over $300,000. After all, Veridea already owns the property, and they can do anything with the property that is compliant with its Mixed-Use zoning. The City's leverage here is limited – we can't dictate what happens with this property like we could if we still owned it and were putting out a Request for Proposals (RFP) to prospective housing developers. And although these homes would not truly be affordable for most middle-income families in Marquette, they would free up dozens of less expensive homes for purchase – that "musical chairs effect" I mentioned earlier.
That being said, without a solid inventory of at least a few dozen genuinely affordable workforce housing units for sale at the bottom end of the owner-occupied housing market, I worry that this process of "musical chairs" will not actually help very much, as current homeowners looking to "move up" into a nicer, more expensive house will still want to take full advantage of the hot housing market and sell their houses for as much as possible (i.e., a lot more than most Marquette residents can afford). It's also unclear how many of these vacated homes will be bought by locals and actual families moving to the area, and how many will be snapped up as soon as they hit the market by wealthy out-of-town investors willing to pay well over asking price and in cash. I agree that new market-rate housing development can have a real positive impact on housing availability and affordability, but only in combination with new affordable workforce housing development.
I still don't know how I'm going to vote on this proposal – it will likely be brought back to the City Commission for a vote next Monday, Dec. 20 – but I hope you found this summary to be informative. I'd appreciate hearing your thoughts – you can reach me at (906) 236-0247, [email protected], or on Facebook.
12-13-21 Vote Explanations
Resolution to Protect Democracy & Promote Ballot Access: YES (Passed 7-0)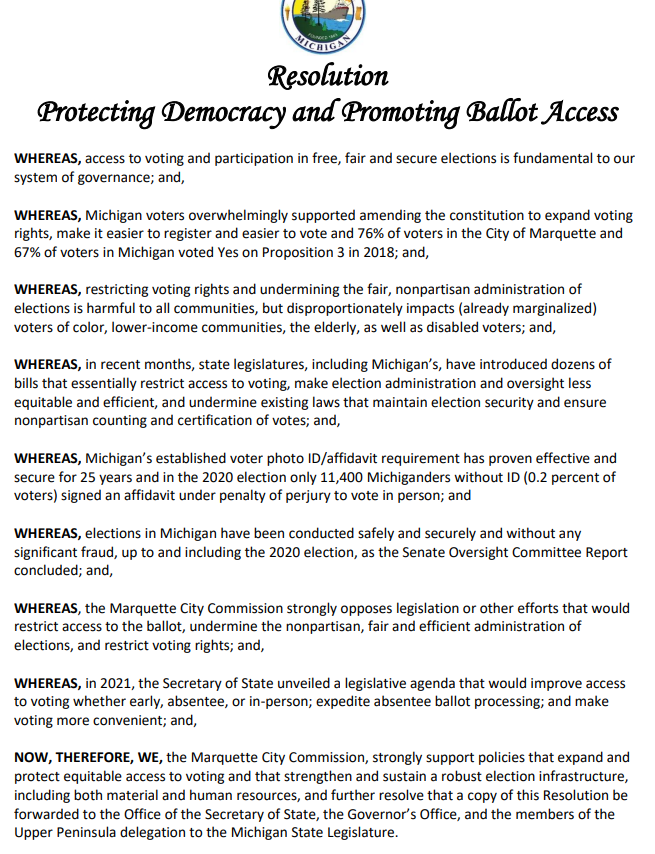 This resolution was brought to the City Commission by the nonpartisan League of Women Voters, and was similar to resolutions that were recently passed by the elected councils in Munising, Ishpeming, and Negaunee Twp. This nonpartisan resolution affirms the City Commission's support for the voting rights reforms approved by 67% of Michigan voters (and 76% of City of Marquette voters) through Proposition 3 in 2018, and for state-level efforts to expand access to absentee voting, early voting, and in-person voting on Election Day. It also expresses the City Commission's strong opposition to legislation which is being considered by the State Legislature in Lansing which would restrict ballot access and voting rights in Michigan. I happily voted Yes. Here is a link to the video of the statement I made on this resolution at Monday's meeting: https://youtu.be/ejbjEqStv0Y?t=3452
Public Works & Utilities Labor Agreement: YES (Passed 7-0)
This was a vote on a new 3-year contract for the City's DPW and utilities employees – there are 54 unionized City employees in this bargaining unit, AFSCME Local #1852. The contract includes a 2% raise in the first year, with wage reopeners in the second and third years, and some other minor adjustments to compensation. The total net cost of approving this contract was $68,000, which the City Commission had already budgeted for in the FY2022 City budget. Our hardworking DPW employees are certainly worth more – they do a thankless and difficult job extremely well – but overall I felt that this was a fair and fiscally responsible contract given the City's current budgetary constraints, and I voted Yes.