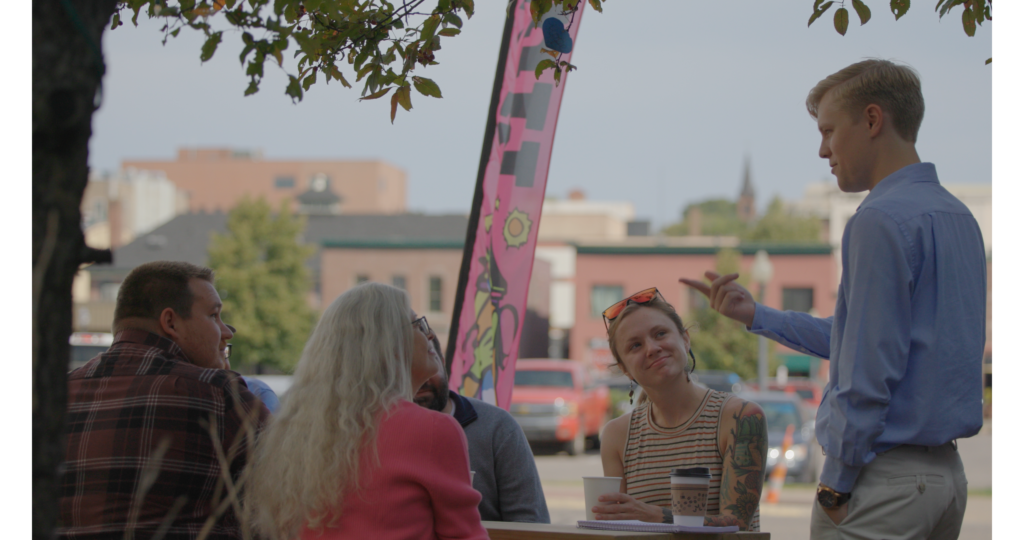 When I was elected, I promised to be the most transparent City Commissioner that Marquette has ever had, and I have stuck to my word. I have shared detailed public explanations of every single substantive vote that I have taken on the City Commission since being elected, the first City Commissioner to ever do so. I post meeting agendas on Facebook at least 24 hours before every meeting, hold biweekly constituent office hours on Facebook Live where I provide answers to questions from the people of Marquette in real time, and I do my best to respond promptly to constituent calls, emails, and messages. I have also successfully advocated for efforts to expand access to voting, like opening a satellite City Clerk office on NMU's campus and funding free return postage for absentee ballots during the 2020 election.
If elected to a second term, I will continue holding my office hours and publicly explaining every single one of my votes. I will also aim to achieve the following goals to make our City government more transparent, accountable, and representative of all City residents:
Establish a Marquette Youth Commission, with elected representatives from Marquette public schools ages 18 & under, and a City Commissioner appointed as a non-voting Youth Commission liaison. This Youth Commission would not duplicate the efforts of existing youth service organizations, but would instead cultivate the next generation of local government leaders by giving Youth Commissioners real power to make change within the City government and solve problems affecting their peers.
Give NMU students a voice by holding regular joint meetings between the Mayor and/or City Manager and the NMU student body president.
Appoint a Tribal Government Liaison from the City Commission to strengthen ties and identify mutually beneficial opportunities for collaboration between the City of Marquette and the sovereign nations of the Keweenaw Bay Indian Community (KBIC) and Sault Ste. Marie Tribe of Chippewa Indians.
Continue operating a satellite City Clerk's office on NMU's campus in the months preceding the 2022 and 2024 elections.
Improve public communications from the City, making it easier for the public to be aware of current issues, proposals, and upcoming votes within the City government.
Broadcast City Commission work sessions live on YouTube and Charter Channel 191, just like regular City Commission meetings.